I hope everybody is having a Happy Thanksgiving. It is one of my favorite holidays as there is no pressure of buying gifts and making everybody happy.
There are no set expectations of "the perfect Thanksgiving."
Because of this, I like to start off the morning making something special for breakfast – either scones, blueberry muffins, Sister Shubert's Cinnamon Rolls – anything that's out of the ordinary from cereal or breakfast bars.
Last week I was in World Market and saw these muffin mixes that fit the bill perfectly.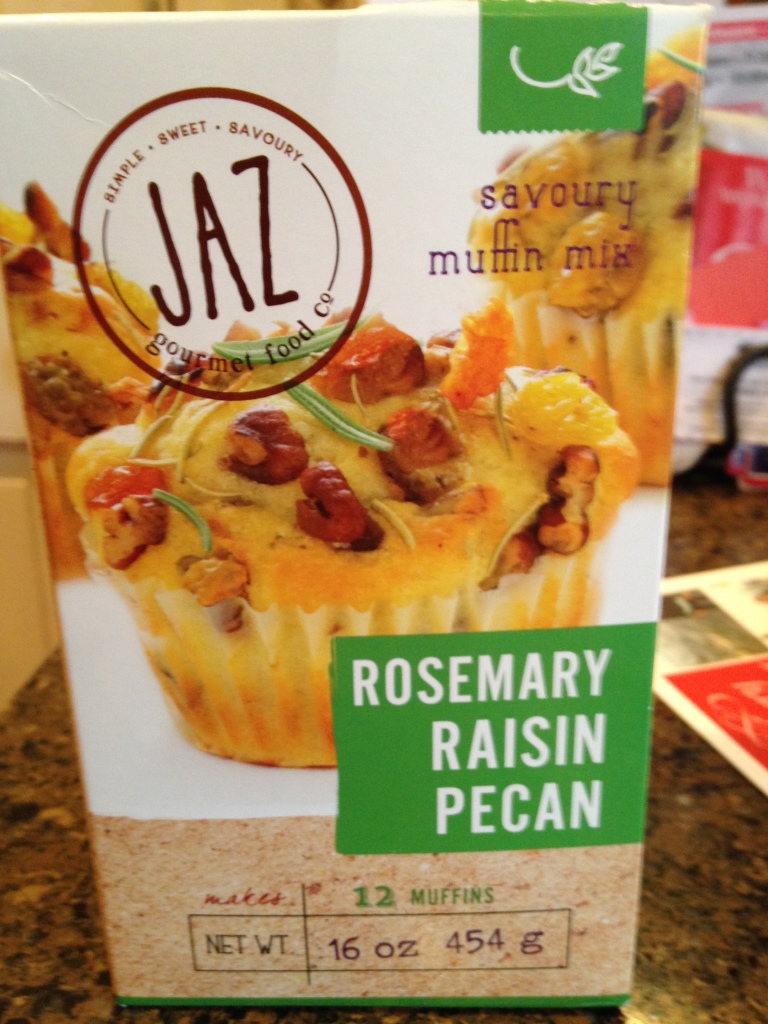 They had two flavors, which both looked tempting – Bacon Cheddar Onion and Rosemary Raisin Pecan retailing for $4.99. I usually don't go for expensive mixes as I can make muffins from scratch or just buy a Duncan Hines bread mix for almost half of that price. However, these were 20% off and for $4 I thought – why not?
These didn't disappoint. The mix was simple – just add milk, butter, an egg and pour into a greased muffin pan. Bake for about 20 minutes and you're done. The rosemary aroma from the oven was divine, but the taste was even better.
Do you eat these for breakfast or a dinner meal? Either. For breakfast, it was perfect with the delicate raisins in the mix, but it could be served with the Thanksgiving meal as it tends to be more savory than sweet.