When you think of one of the first African-American labor unions in the US, what comes to mind?
Trains – specifically porters for those trains. It wasn't until 1937 that the Brotherhood of Sleeping Car Porters was organized by A. Philip Randolph. You can learn all about life for the porters when you visit the National Railroad museum in Green Bay, Wisconsin.
We had just finished a serendipitous two days in nearby Door County. En route to the Upper Peninsula of Michigan, we drove straight through Green Bay and wanted to see something.This museum popped up on Trip Advisor. What cinched the deal was when someone said, "Great for an hour or two, especially on a rainy day." It was raining. We had about 90 minutes – no longer. "Let's do it," I told my husband.
The main exhibit was "Pullman Porters: From Service to Civil Rights." What I really enjoyed about this exhibit is that they had voices from previous Pullman porters reminiscing about their own experiences. Some talked about the privilege it was to work for Pullman. Others talked about segregation. The most poignant for me was hearing one retired porter talk about how he was always nicknamed "George" and felt he had no say to correct the passengers.
Since I grew up after the heyday of passenger train travel, I didn't know that most porters were nicknamed "George". Although the origin is unknown, many historians think it's a reference to George Pullman, who owned the Pullman Company. In reaction, there was a Society for the Prevention of Calling Sleeping Car Porters "George" in 1914. It would be the equivalent of calling a hotel bellhop "Sonny". If you want to learn more see this article written by Lawrence Tye for the Alicia Patterson Foundation website.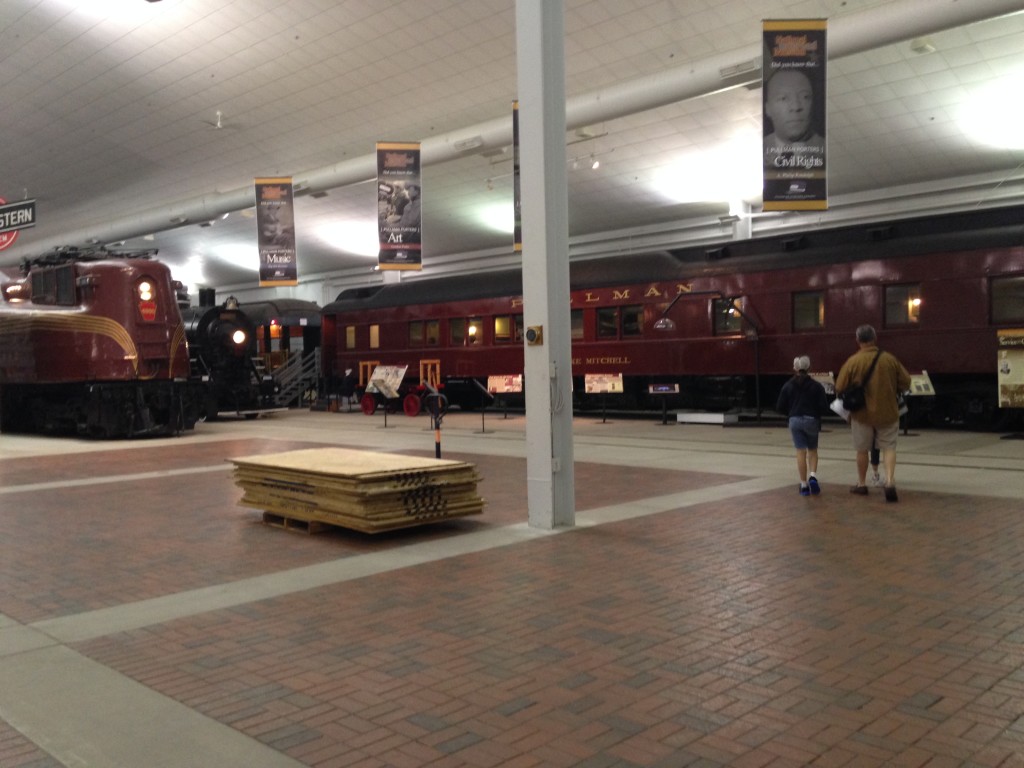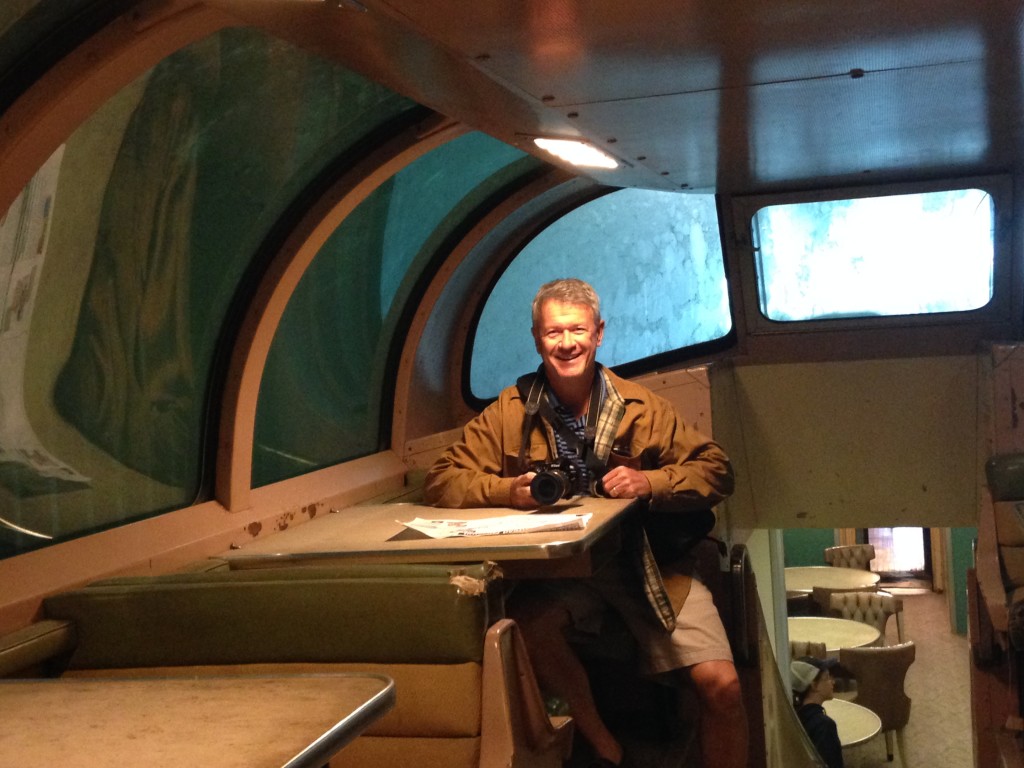 You can see from the above pictures that passenger train travel was like being were like a "hotel on wheels". Besides duties of making beds, porters assisted with baggage and other requests from passengers. Somewhat like a flight attendant's life, it sounds more exciting than it really was. In reality, the porters worked longer hours and for lower pay than most other jobs. The exhibit shows how and why the labor union was started.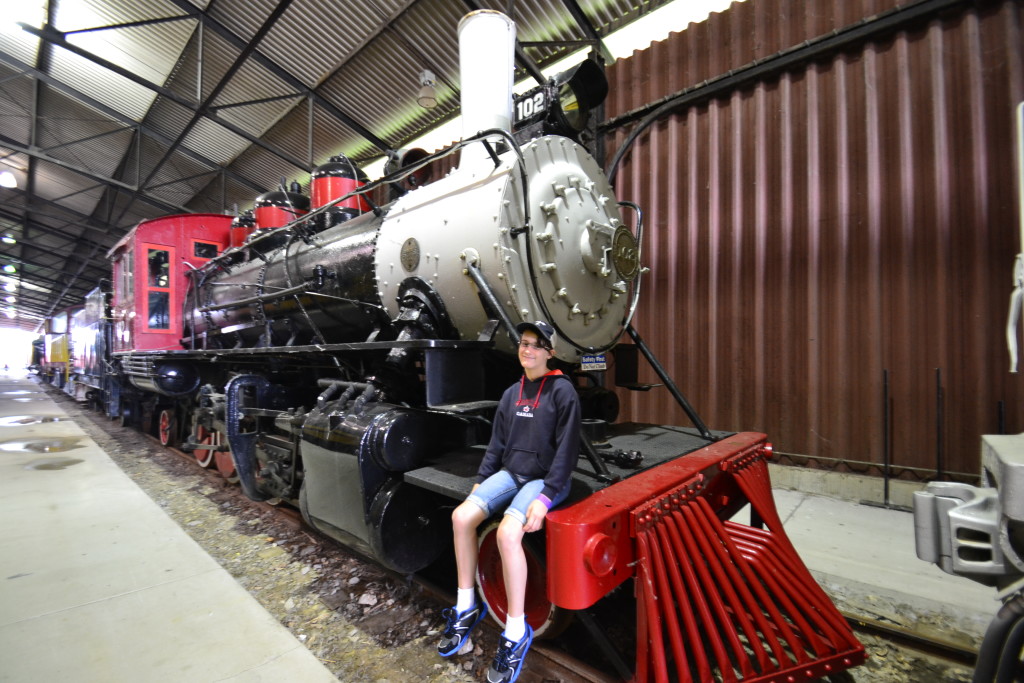 Other exhibits included the massive, Big Boy locomotive (the largest steam locomotive) and the Aerotrain that was to be a faster train going up to 100 miles per hour. Unfortunately, the Aerotrain was a bumpy ride so they were short-lived.
Also on exhibit was the British made locomotive renamed for President Dwight D. Eisenhower and two passenger cars that were used by him during WWII. These had been on loan for a year to a museum in England and just returned a few weeks prior to our visit. Employees were still getting everything ready so we couldn't tour the inside. However, the trains were impressive from the outside.
The museum also offers 25 minute train rides, but we chose not to do that due to time restraints and the rainy weather.
If you find yourself in Green Bay and are looking for a museum that only takes about an hour, this is the one to see. The prices are reasonable and it is not crowded. For more information, visit www.nationalrrmuseum.org.