When it was done, we got in the car and drove only 10 -15 minutes to Montmorency Falls. You could see them from the road and it was incredible that it was so close to the city. We paid to enter and then parked the car. Inside, we had several choices – we could walk to the top via  487 stairs or ride the tramway. We bought the round-trip tram tour and got on quickly. Although it could hold 30 people, only 6 of us were in the car as we soared high above the visitor center and ascended to the top with glorious views of the falls.
At the top, we exited in front of Le Manoir Montmorency restaurant. We crossed the bridge where we were literally on top of the falls. However, my favorite spot was just on the other side where you could walk to the smooth area behind the big drop. To me, it was just a bit impressive and helped me take in the full measure of the falls.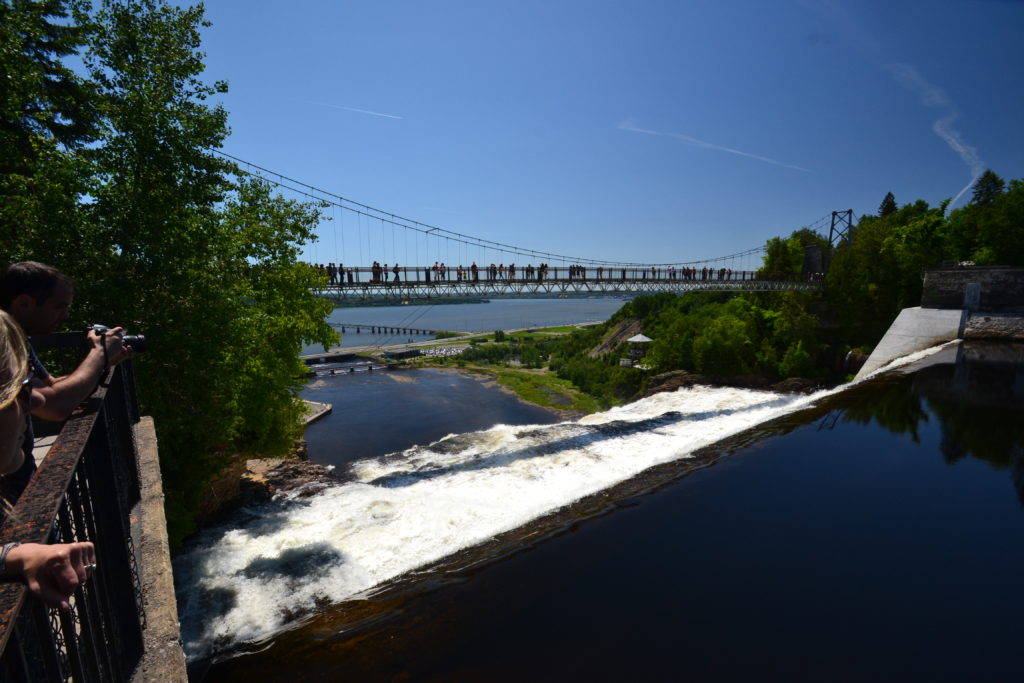 We decided to walk down the steps to the bottom. This was my absolute favorite and I think afforded the better views. At this different vantage point, you could appreciate everything. At the bottom was an area you could get wet. I went to part of it thinking I'd just get a bit of mist – it was a bit more but felt great after hoofing it down the stairs.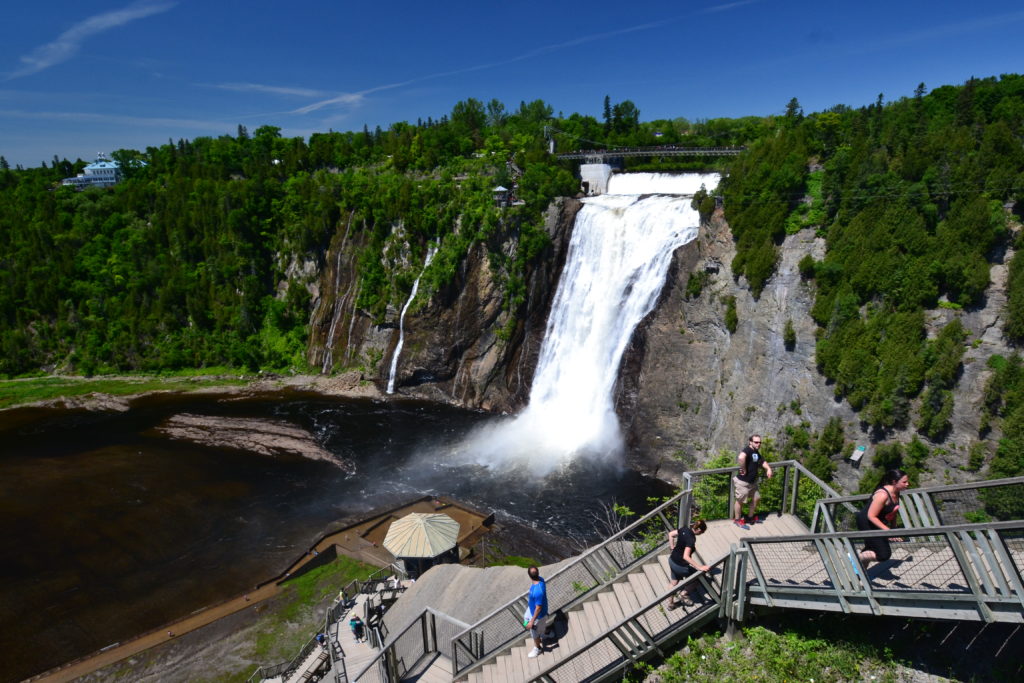 Total time was probably an hour and if I had to do it over again, I'd not purchase the tram tickets. Instead, I'd try to climb up and down the stairs as the tram ride was a bit on the pricey side once you factored in the admission just to get on the grounds.