Right after Circleville, we turned onto a windy road for about 12 miles to reach the summit of Spruce Knob. At over 4,000 feet, it is the highest peak in West Virginia. From the parking lot, a sign directed us 900 feet to the observation deck where a marvelous view greeted us.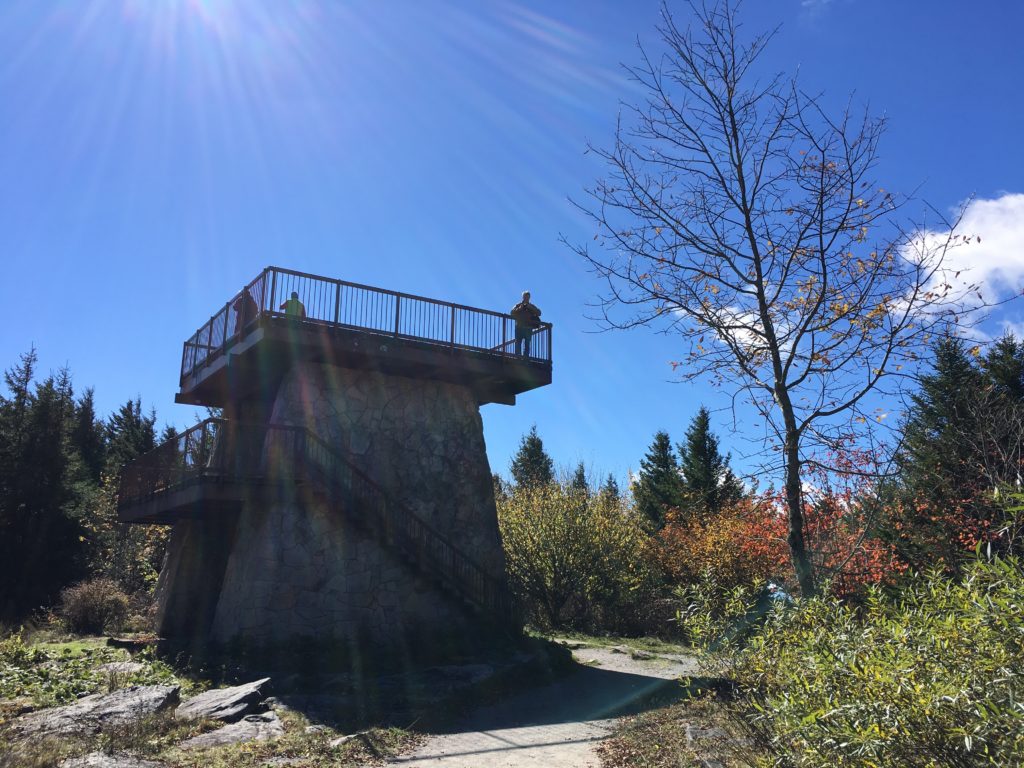 However, the fun was on the rock outcrops nearby. Shortly afterwards, we drove to Seneca Rocks where a large granite outcrop stands next to the road. Had there not been a visitor center, we may have admired it from the road and drove on.
Appalachian music entertained visitors at the center. Two people were selling hand-crafted pottery and wood carving boards. In another section, a small exhibit on the Hafields and McCoys detailed the multi-decade feud between two famous families. I didn't realize there had been fatalities and jail sentences.
On the back porch, a seating area afforded the best views of the rocks. A telescope for visitors beckoned us and we could see multiple climbers nearing the peak.
To learn more about the Monongahela National Forest, click here.