Montenegro. Just saying it out loud sounds like a place somewhere in Africa. It is not. It's a new country located south of Croatia in what was part of the old Yugoslavia.
Our port of call was Kotor, located on the Bay of Kotor. Although Montenegro is a relatively new country (only 11 years old), it is steeped with history. To learn more, we booked a 90-minute walking tour of the Old City. Our guide, Yelena explained Montenegro's turbulent history. It was ruled by Rome, Serbia, Hungary, Bosnia and a few others until becoming part of the Venetian Republic in 1420. It stayed that way for almost 400 years.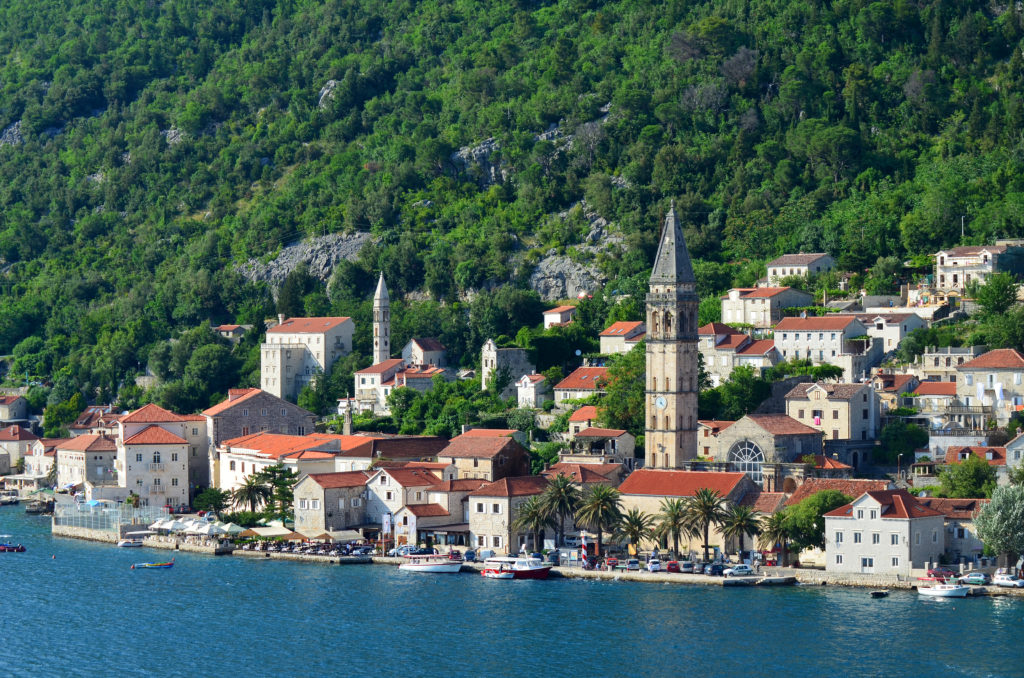 The Austrians took it over in 1797 and basically held on to it (except for a few years when Russian and France had control) until the formation of Yugoslavia in 1918. Even after the dissolution of Yugoslavia in the early 1990s, Montenegro went through several changes until they finally gained independence in 2006 from Serbia-Montenegro.
On top of all that political turmoil, Montenegro has been rocked (no pun intended) by major earthquakes in 1563, 1667 and 1979. After the one in 1667, over half of the town was destroyed. The clock tower, built in 1602, now has a slight lean to it and the bell towers at St. Tryphon's Cathedreal had to be rebuilt.
Our first stop was inside the Cathedral of St. Tryphon. Built in 1166, it is considered one of the oldest Romanesque cathedrals on the Adriatic coast. St Tryphon became the patron saint of Kotor when Venetians carrying his body were caught in a storm and had to stop in the city. The townspeople felt it was meant for St. Tryphon's body to stay in city. Every February, Montenegrins celebrate St. Tryphon's Day.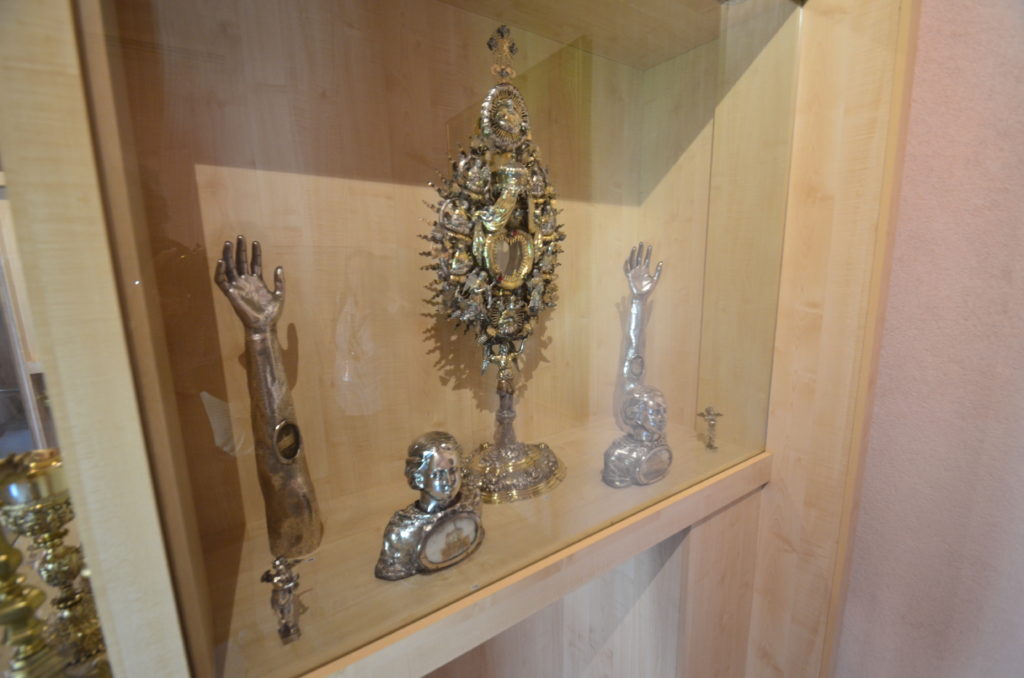 Although the interior is somewhat bare compared to the lavish cathedrals in larger European cities, St. Tryphon's boasts a reliquary on the second floor. Also called the Treasury museum, it features beautiful icons, relics and church vestments through the ages. Additionally, we walked out onto a balcony with a view of the main St. Tryphon's square.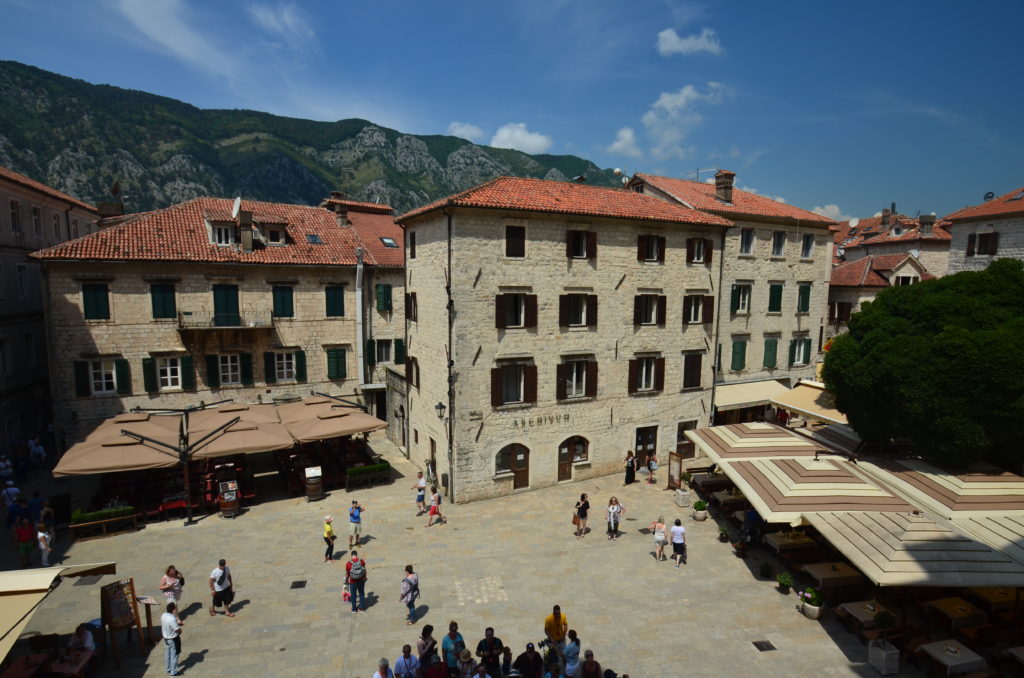 We walked into the Church of St. Nicholas. Whereas St. Tryphon's is Catholic; St. Nicholas is an Eastern Orthodox church. Yelena, now in her twenties and Eastern Orthodox, explained that the young people of Kotor don't go to church much anymore. The service is very time-consuming at at least 90 minutes long. Additionally, worshipers stand the entire time.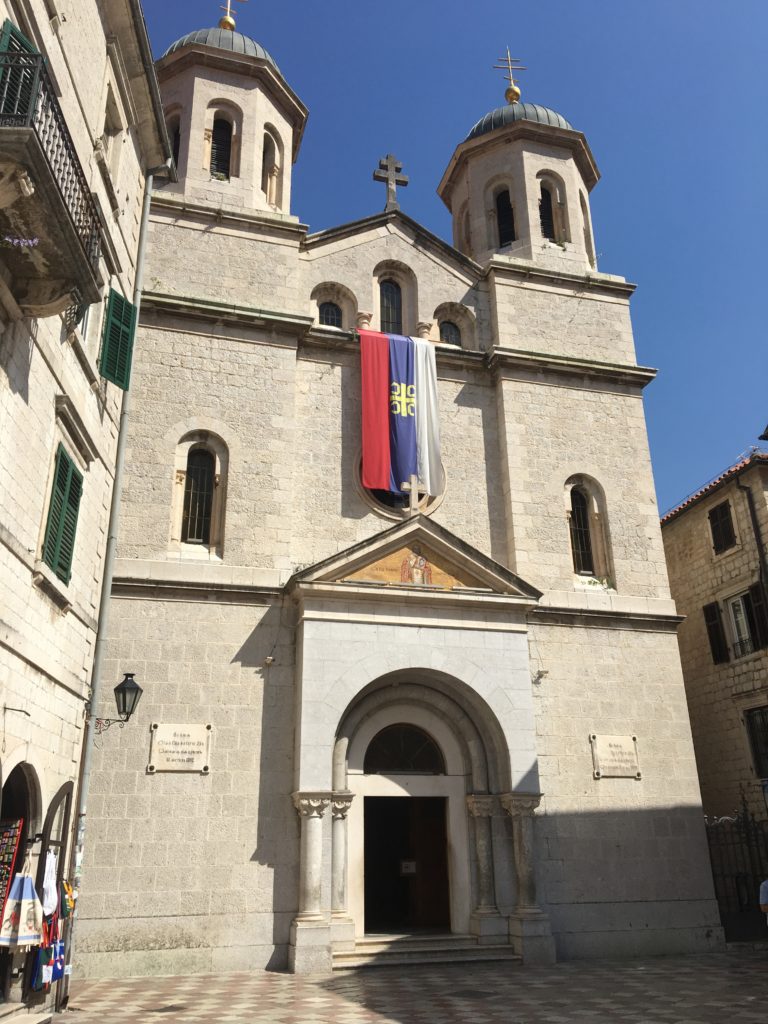 While the Church of St. Nicholas is somewhat tucked away, it makes up for it with it's lavish interior.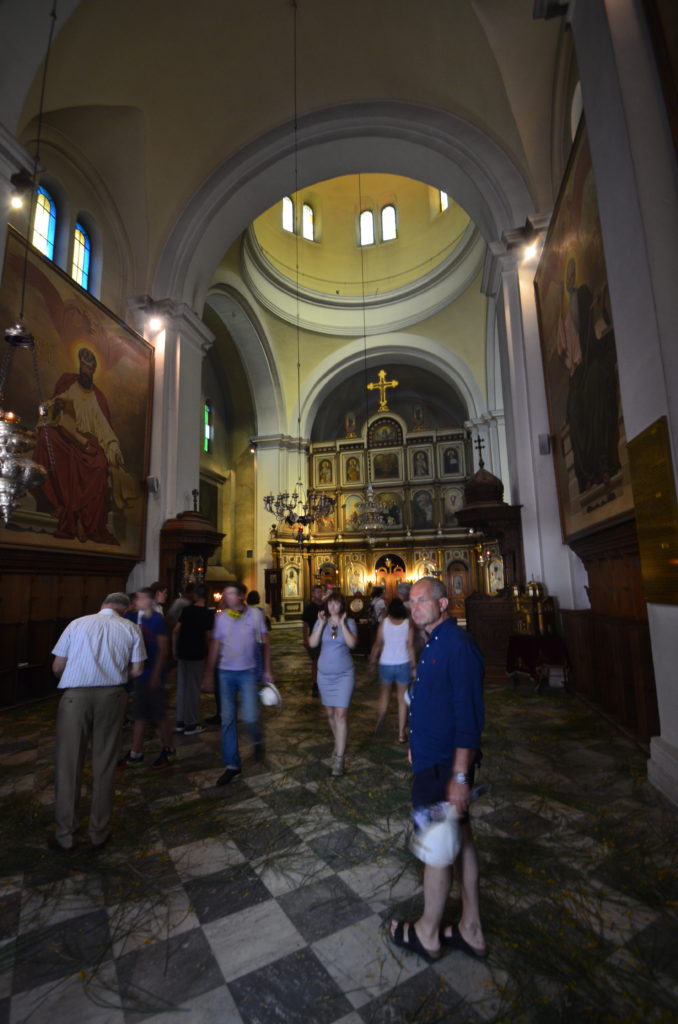 Yelina urged us to order a strong, red wine made from local grapes at one of the restaurants. We tried the Vranic and I loved it – so much so that we ordered a case once we got back to the States.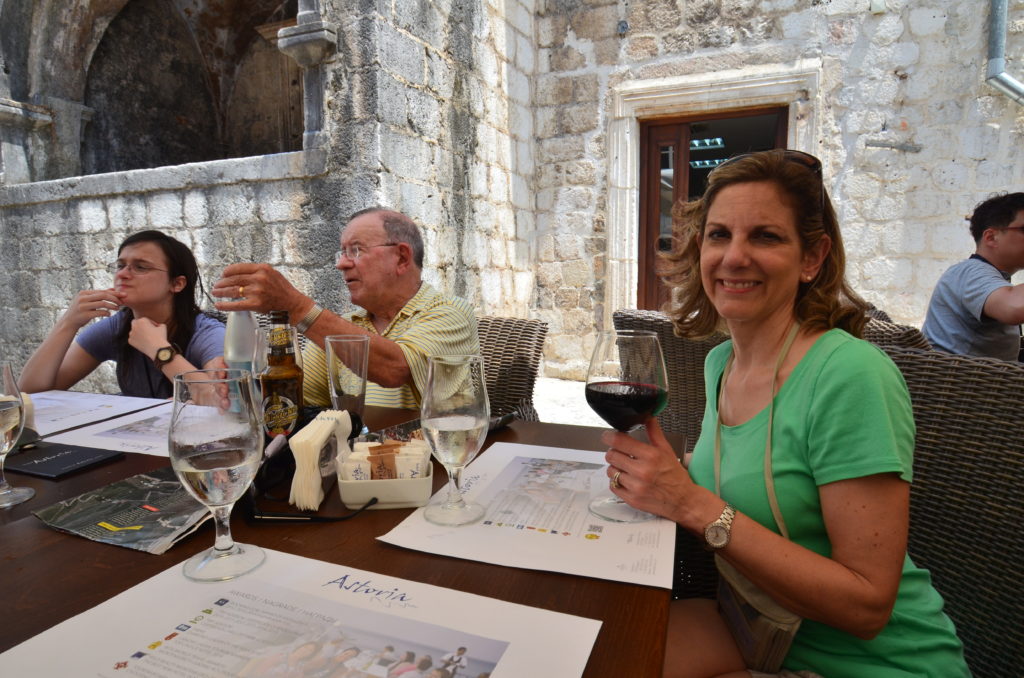 As our tour concluded, we walked by the "Pillar of Shame" near the gate of the Old City. At one time, criminals were publicly humiliated by being tied to the structure for a period of time. For second offenses, criminals couldn't enter the city gates. Below, my in-laws pretend to be tied up to the monument.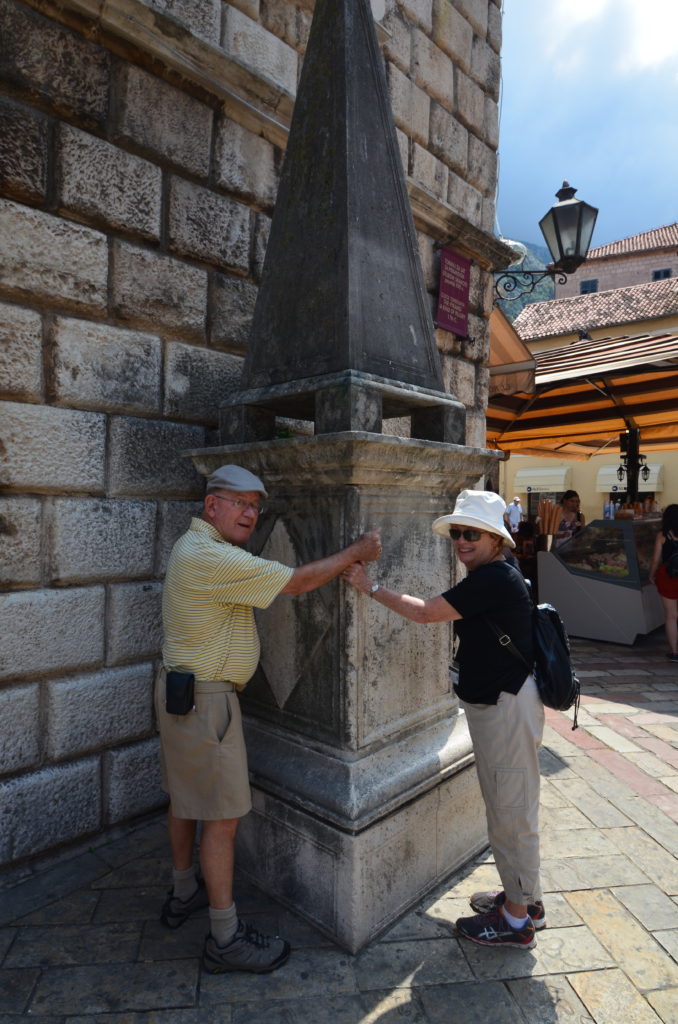 For more information about Kotor, click here. Also, read about hiking up to St. John's Fortress – it is not to be missed!