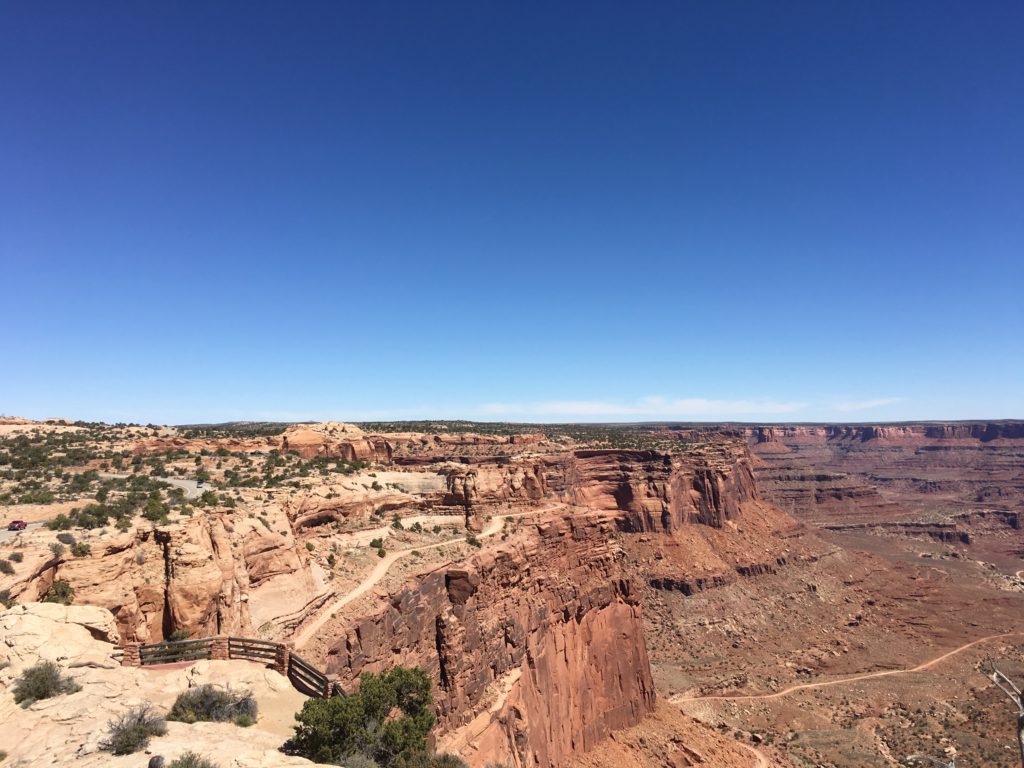 About a 40 minute drive from Moab lies Canyonlands National Park. The park is divided into three distinct districts: Island of the Sky, the Needles and the Maze. Because the districts are bisected by the Green and Colorado Rivers, no roads connect the districts. Island of the Sky is closest to Moab and the most visited, while the Maze has no paved roads and is more remote.
Popular activities including offroading, white water rafting and rock climbing. The park ranger at the Island of the Sky visitor center recommended the scenic drive to Grandview Overlook, Green River Overlook, Mesa Arch at sunrise and Upheaval Dome.
Just like it's name, you look down into the canyons while driving on the scenic road. At the visitor center, we realized from the relief map that we're on top of a mesa.
Grand View Point Overlook and Green River Overlook
At the end of the scenic drive is a large parking lot. Look over and you see amazing cut outs in the canyons (see below picture). We did about a third of the 1-mile Grand View Point Trail.
The Green River overlook also offers spectacular views.
Mesa Arch at Sunrise
All information said that Mesa Arch is worth seeing at sunrise or sunset. We headed back early the next morning and missed sunrise by about 15 minutes. The 1/2-mile total loop is easy, especially if carrying heavy camera equipment. When we reached the arch, tons of tripods and photographers were lined up. At first it doesn't look like that high of an arch, but when you look through and see the steep canyon walls, it's a different story altogether.
Upheaval Dome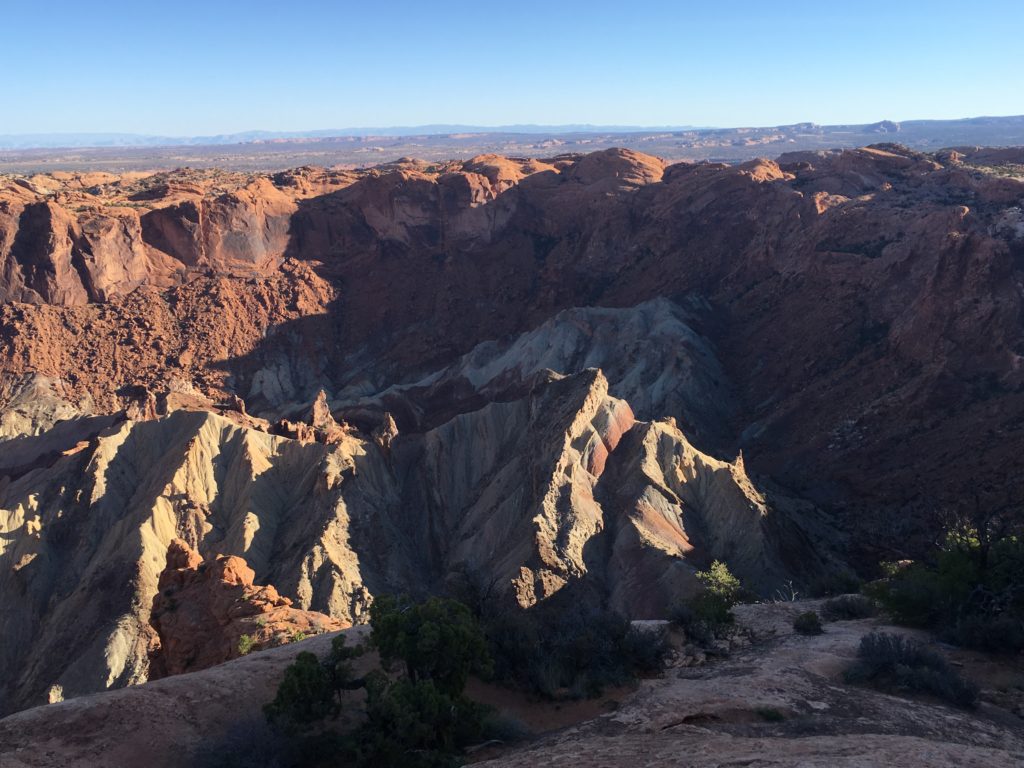 We did a quick 0.8-mile round trip hike to the first overlook for Upheaval Dome. The time of day wasn't right for the best pictures, but it was still gorgeous. To this day, scientists haven't figured what caused the dome to occur in the first place.
For more information, see the Canyonlands website here.