Located on the west side of Atlanta in Lithia Springs, Sweetwater Creek State Park offers 9 miles of wooded hiking trails. The highlight is walking by the ruins of an old textile mill burned during the Civil War.
We took our dog and hiked along the red, historic trail to see the mill ruins. The 1/2 mile to the mill ruins is relatively easy and follows Sweetwater Creek.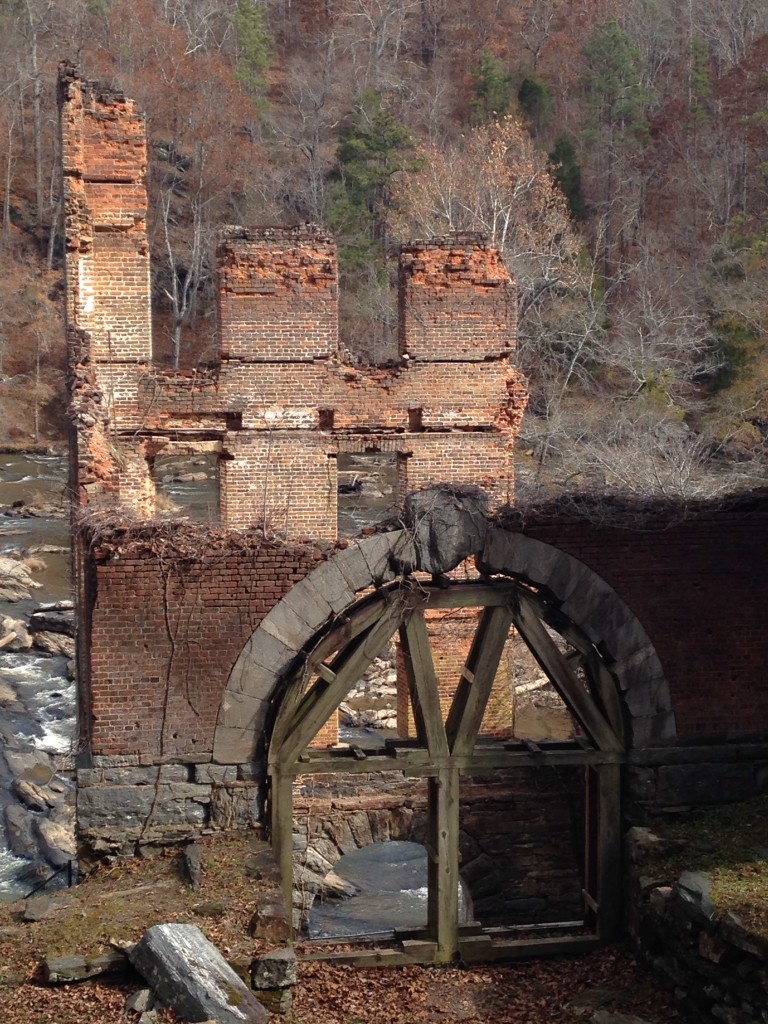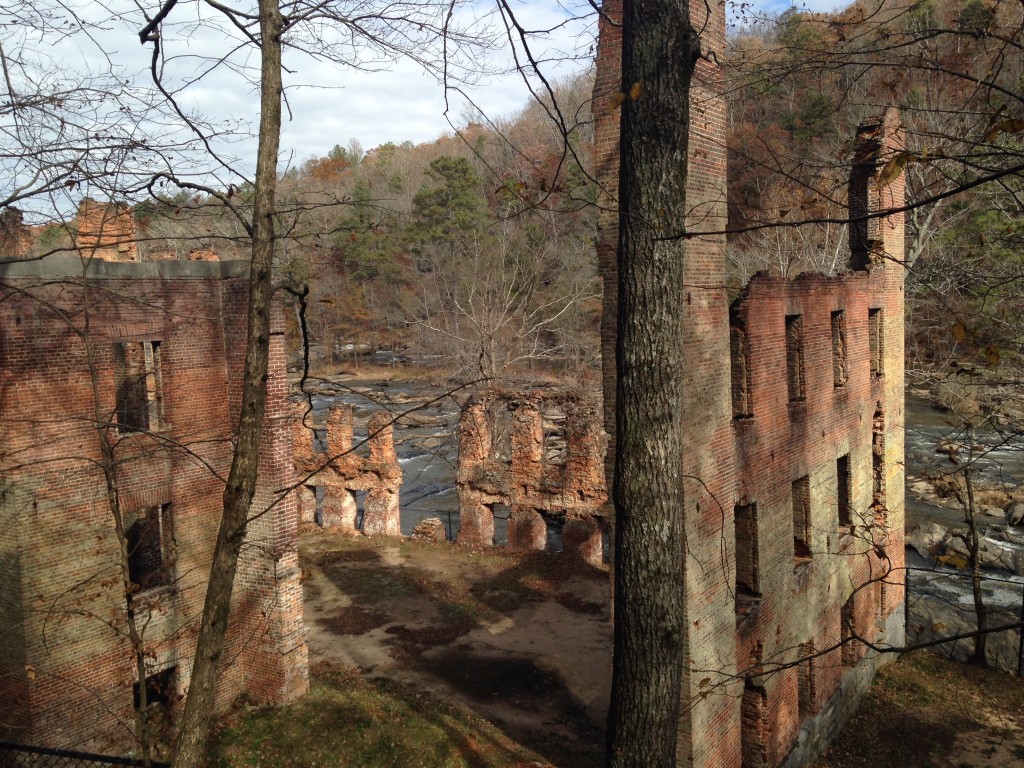 Because the ruins are unstable, a chain link fence surrounds the area. However, it does not deter from the views. In fact, there are several wooded viewing platforms. Clearly marked signs detail the history of the New Manchester Manufacturing Company.
The red trail continues for another 1/2 mile and gets difficult quickly. As long as you wear sturdy shoes and don't mind tree roots, it is worth it just for the views of the rapids along Sweetwater Creek.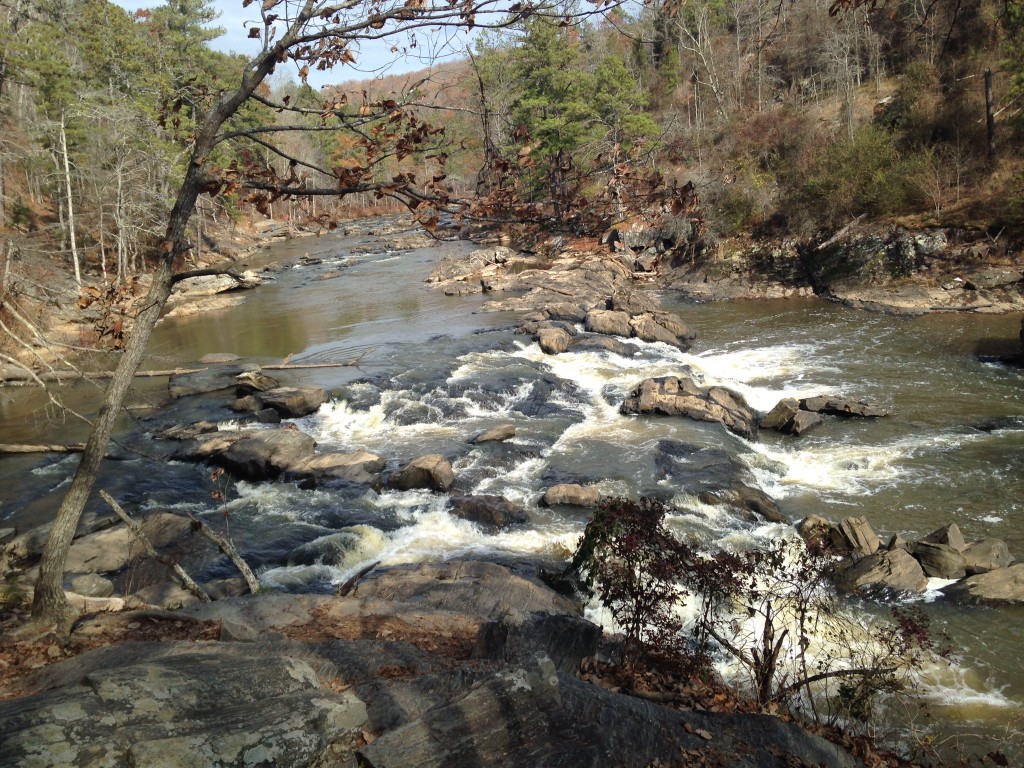 Near the end of the red trail, the 5 mile, white trail intersects it. We took this trail for a little over a mile back to the visitor's center. This path took us up along the ridge for a completely different view of the creek. It was such a slight slope this part didn't feel steep. Yet, we were considerably higher than the other trail. Even though it was winter and most leaves had fallen from the trees, the scenery was beautiful.
The park offers ranger-led hikes for a small fee. You can choose to go on a full-moon hike in the evening or an early morning dog hike; a history hike or a geology hike.
Hiking isn't the only activity. Plenty of watersports abound in warmer months including kayak, canoe and paddleboard rentals. Fishing, birding and geocaching are also popular here, as well as interpretive programs and hayrides.
For more information, visit their website at http://gastateparks.org/SweetwaterCreek.