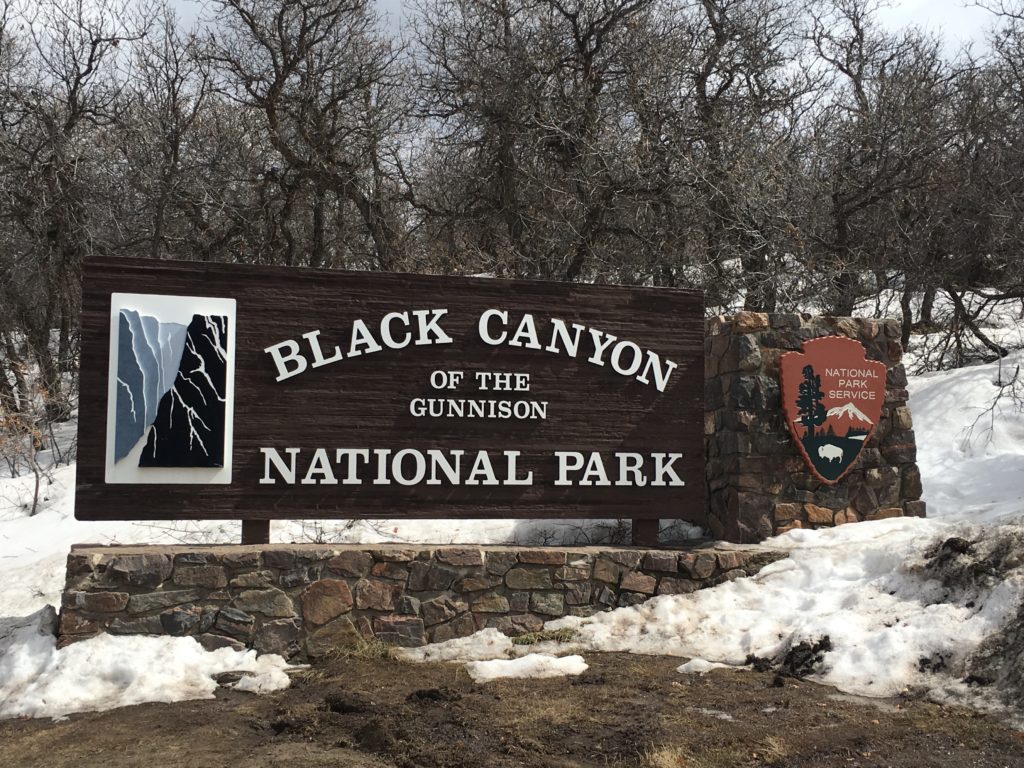 I have to give a quick shout-out to one of my favorite blogs – Explore All 50. Written by a single mother of three, Alisa Abecassis details trips she has taken to show her children every state. I've looked at it to get trip ideas and I wouldn't have ever known about this national park had it not been for her website.
Black Canyon of the Gunnison NP is an easy park to explore in a few hours. Starting at the visitor center, we watched the 12-minute movie and drove the 7-mile South Rim Road. With the multiple overlooks of the steep 2,000-foot canyon walls, you don't have to do any hiking to get a feel for this awesome, little-known park.
Carved by the Gunnison River, the steep cliffs are mesmerizing. The ranger suggested stopping at Pulpit Rock, Painted Wall, Sunset View and High Point overlooks. We hit those and a few more on the way. The steep canyon is a dark, almost black color hence the name. The misnomer is that it is closer to Montrose than the town of Gunnison.
At the end of the drive is High Point overlook with a 1.5-mile, round-trip, Warner Point Trail. Although we all started the hike, only two of us got to the end. The sweeping vistas were beautiful and worth the hike.
The park's gravel, North Rim Drive lies on the other side of the river, but it is remote and closed during the winter. Other activities include camping, climbing and kayaking. Learn more at the park's website here.