Tired of cooking every Thanksgiving, our family decided to try something different. We wanted to go somewhere out to eat that wasn't ridiculously expensive and we wanted to have time to do at least one hike.
After some research, we decided on Highlands, NC. Starting early that morning, we drove up to Whiteside Mountain to hike the 2.5-mile loop trail. The weather was crisp and because most of the leaves had already fallen, we had spectacular views.
We weren't alone on the hike. Many people were also there before feasting on Thanksgiving dinner. We had reservations at the Main Street Inn in Highlands. Our reservation was for 3 p.m. but we had a little time to walk around the quaint downtown area. We ducked into the Old Edwards Inn and admired their Christmas tree.
Finally, we walked over to Main Street Inn where we ate a wonderful Thanksgiving buffet. Besides turkey and ham, the restaurant offered a wide array of side dishes – green beans, collard greens, sweet potatoes, macaroni & cheese, cornbread dressing, traditional dressing, corn and more. Desserts were plentiful as well – apple pie, pecan pie, pumpkin pie. They also had cookies and a peanut butter parfait.
With full stomachs, we drove over to High Hampton Inn in Cashiers. We had stayed there for Thanksgiving a few years ago and remembered the large fireplaces and beautiful lake.
High Hampton is a bit more formal. It was fun to see families gathering for the upcoming dinner seating with their coats, ties and suits. Outside, families were taking group photos around the lake.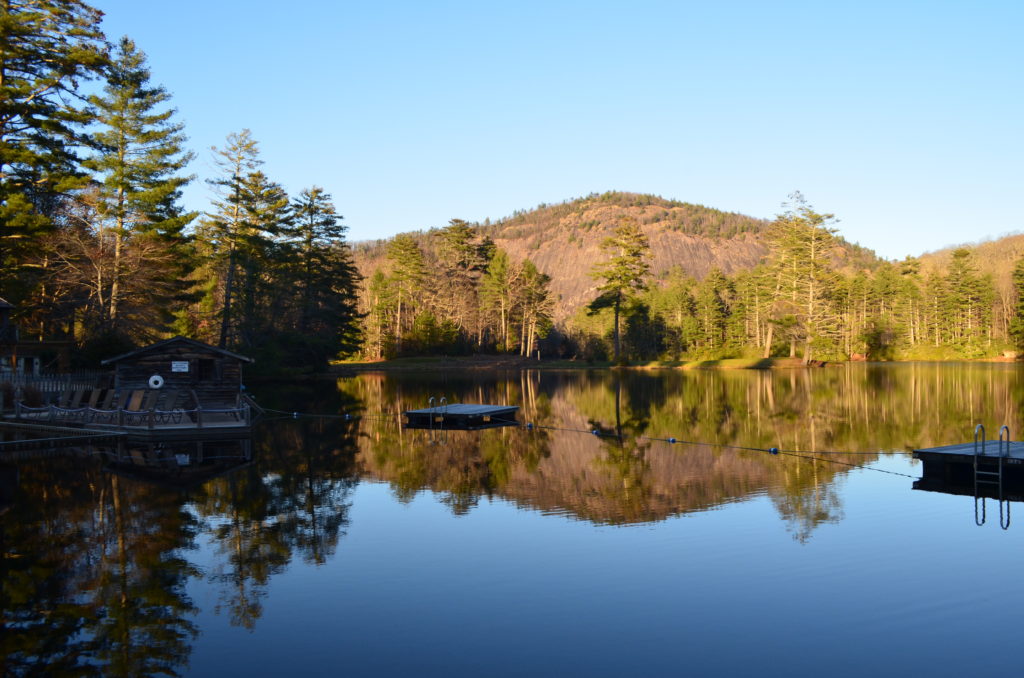 My favorite activity is sitting by the large fireplace with a good book. Built in 1932, the inn feels like a National Park lodge.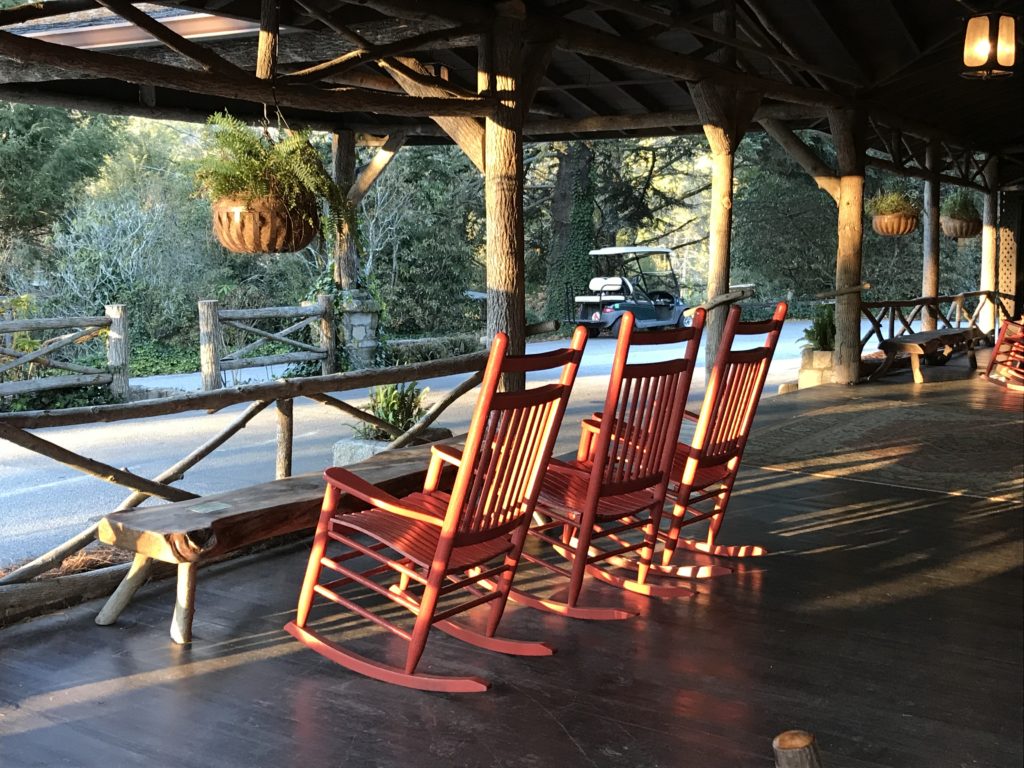 After spending a delightful Thanksgiving Day, it was time to return home. But the trip was not without more great views of western North Carolina!