Ever since my husband went on a business trip to Vail, I've wanted to see what all the hub-bub is about. When I found out that the ski resort is right off of I-70, we planned a visit.
Little did I know snow skiing can be so expensive. After adding up the costs for lift tickets, rental equipment and ski school for the kids, we gave up the idea of skiing for the day. However, we did stop to eat lunch. As we approached the resort, snow fell. We were like kids in a candy store as we watched it fall sideways.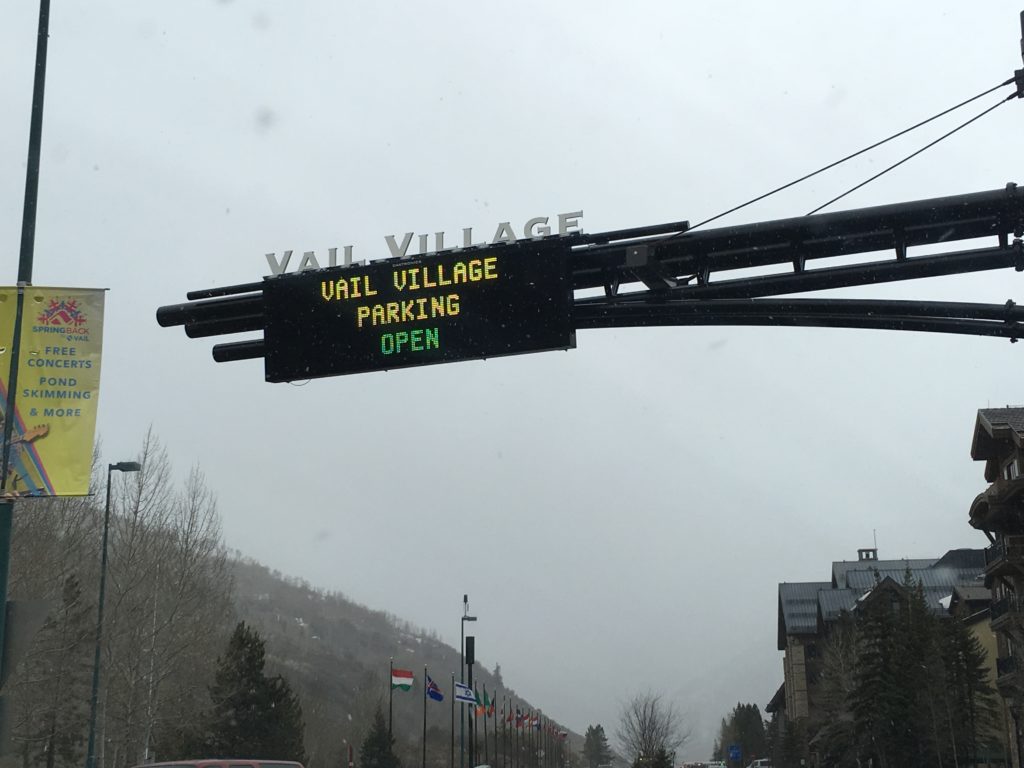 We stumbled upon Pazzo's Pizza near the small ice skating rink. Although we had to pay $20 to park in the public parking garage since the village is mostly pedestrian, the food was delicious. The tomatoes on my deep-pan pizza were fresh and I liked the unusual shaped slice. Afterwards, we drove around the village seeing the hotels, condos and and skiers. Somewhat manufactured, the village reminded me of Rosemary Beach in Florida.