We were in for a big treat while in Quebec. The changing of the guard occurs at the Citadel at 10:00 am beginning June 24 to Labour Day (note the Canadian spelling). We were there on the very first day. We arrived a few minutes before 9 am to catch the first tour.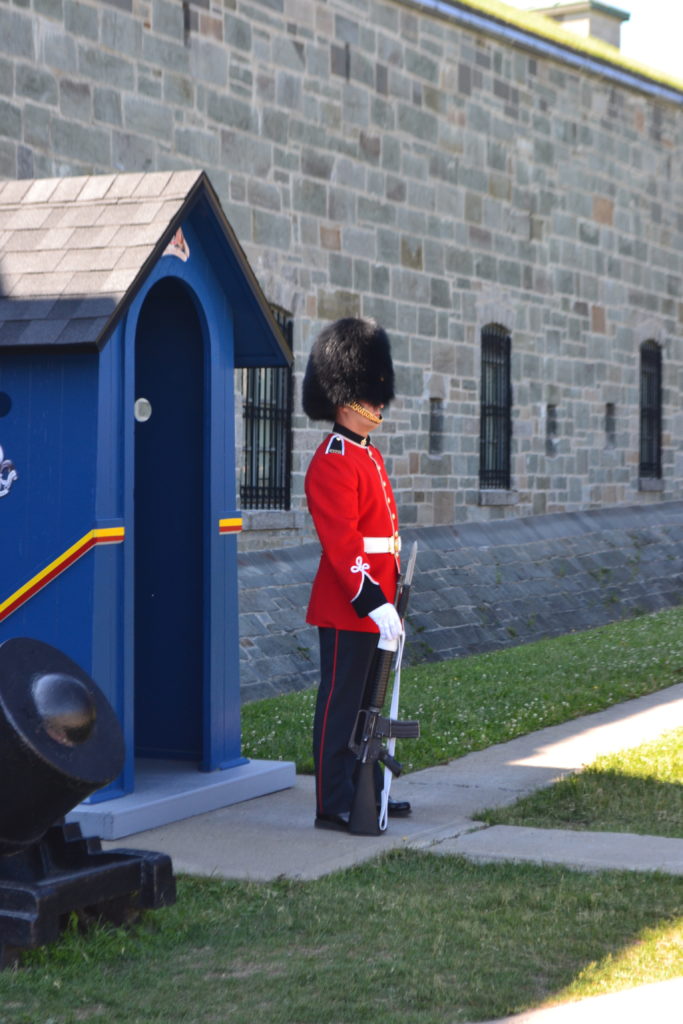 It was outside and we walked past the parade grounds. Our guide told us the history of the fort. At one point, we stopped in front of a building that was considered bomb proof. How? Inside the walls were rounded including the ceiling, but on the outside it looked like a regular rectangular shaped building. Inside were historical displays.
At the other end of the campus was a building that had served at various times as the jail and a stable. We walked inside it where it was dark and a bit scary. It's in sharp contract with the panoramic views outside. High above the city and the Chateau Frontenac, it was peaceful.  The tour concluded and we got a spot at the forefront of the parade grounds.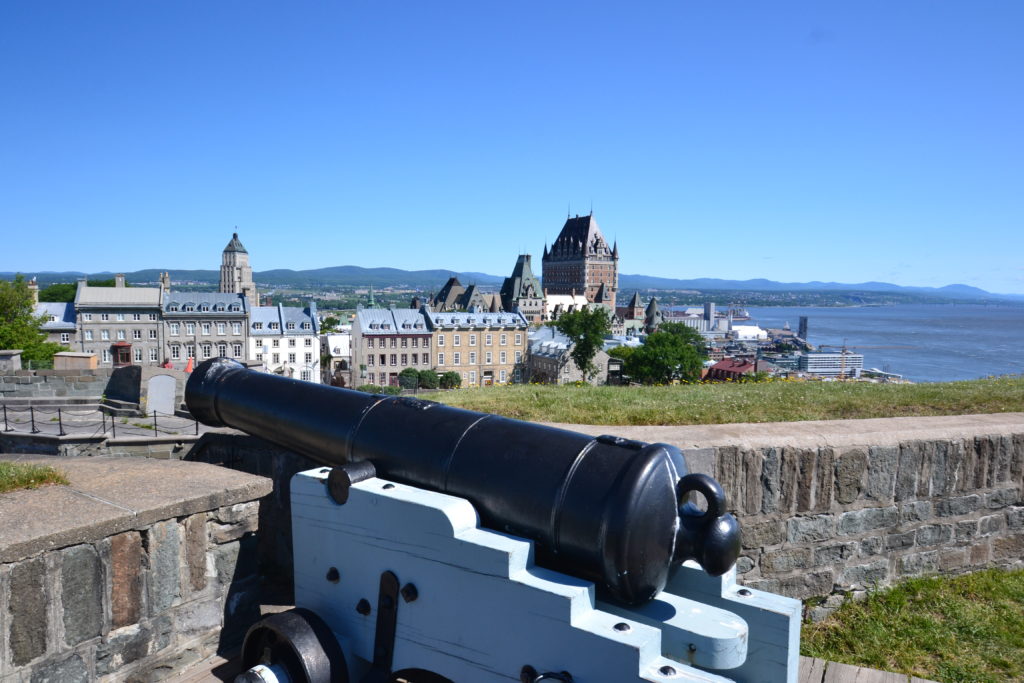 As it began, they brought in the billy goat – with the slogan "Je me souviens" I will remember. Then the guards came forward. Although impressive after about 10 minutes, I realized this was going to take some time. The head guard does an inspection of each new guard, gives the approval and he begins his duty. According to our guide, this is a very coveted position.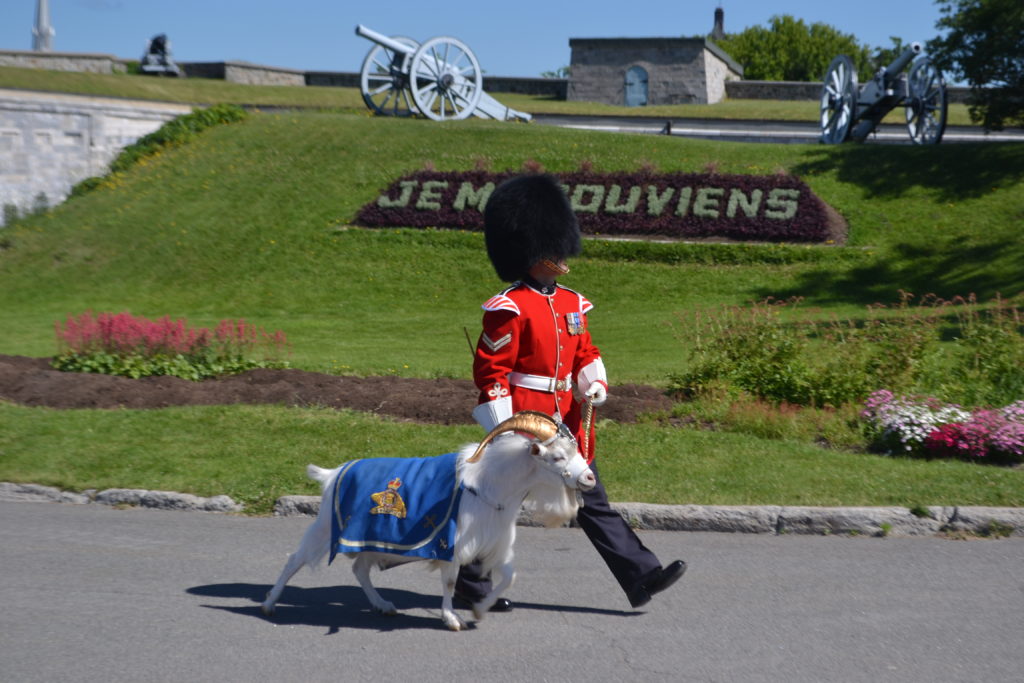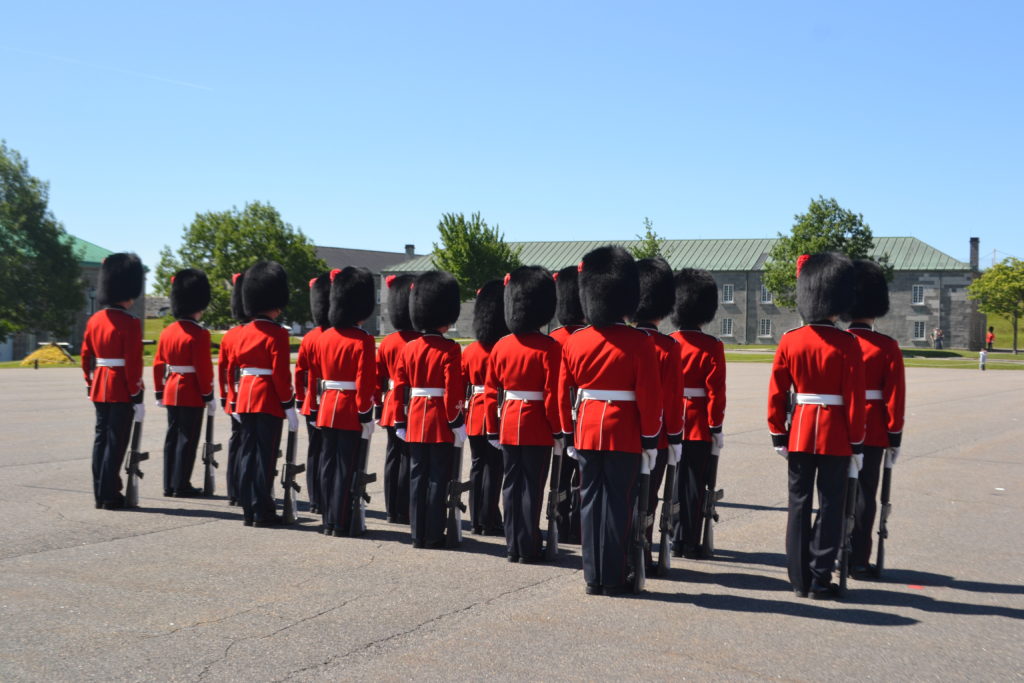 After about 20 minutes, the ceremony concluded and we headed out. For more information, click here.