The best and most interesting museum in Montreal (and most visited) is the Pointe a Calliere. The tour begins with an 18-minute multimedia presentation. Yours Truly, Montreal details the history of Montreal on a 270 degree screen.
Afterwards, visitors are taken underneath the Montreal streets to see original layers of the city that have been inhabited by people over 1000 years. In one area, we saw an old cemetery and another – the foundation of the Royal Insurance Company. This particular building became the Customs House in 1917. After it was abandoned, it became a parking lot. It wasn't until preparations for Montreal's 350th anniversary got underway that these archeological gems were discovered. Pictures and my description don't do this museum justice, but it is fascinating. I'm not an archeology buff so for me to find it interesting is saying a lot.
At one point, we could see where a creek was covered after it became the dumping ground for raw sewage from chamber pots. The tour ultimately took us to a large archeological crypt under Montreal's first marketplace dating back to 1676. In the process we learned about the signing of the Great Peace of Montreal in 1701.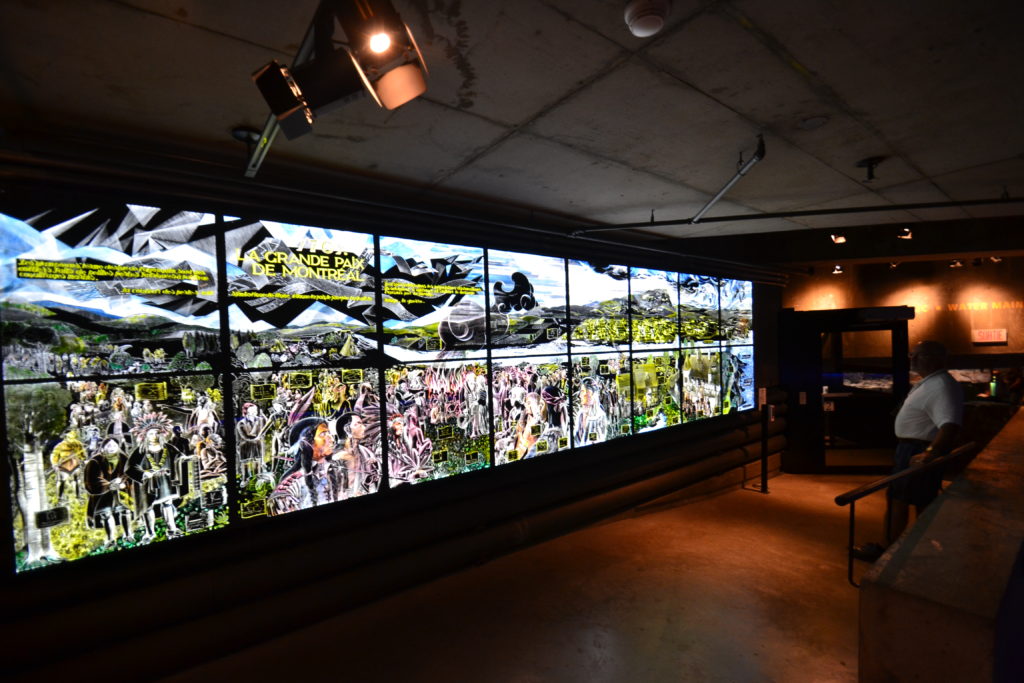 We then explored the Pirates or Privateers? exhibit which is housed in the old . Although geared more towards kids, we had fun following in the footsteps of Pierre LeMoyne d'Iberville (notice the Louisiana connections). Aboard the ship, Iberville, we could see what life was life for sailors on the St. Lawrence.
We then went across the street to a newer building to see the Of Horses and Men – The Emile Hermes Collection – Paris. Yes – that Hermes – the one who makes the scarves and other high-end fashion items. In its beginnings, the company founded by Thierry Hermes in 1837 as a harness and bridle shop. Later, the grandson Emile added high-end saddles to their product line. These weren't for the average customer but for the czar of Russia
This temporary exhibit took us through the world of horses and horse accessories while detailing the history of the Hermes company. Did you know Emile was granted exclusive use to introduce the zipper in 1918? Known as the Hermes fastener, the first client was Edward, Prince of Wales!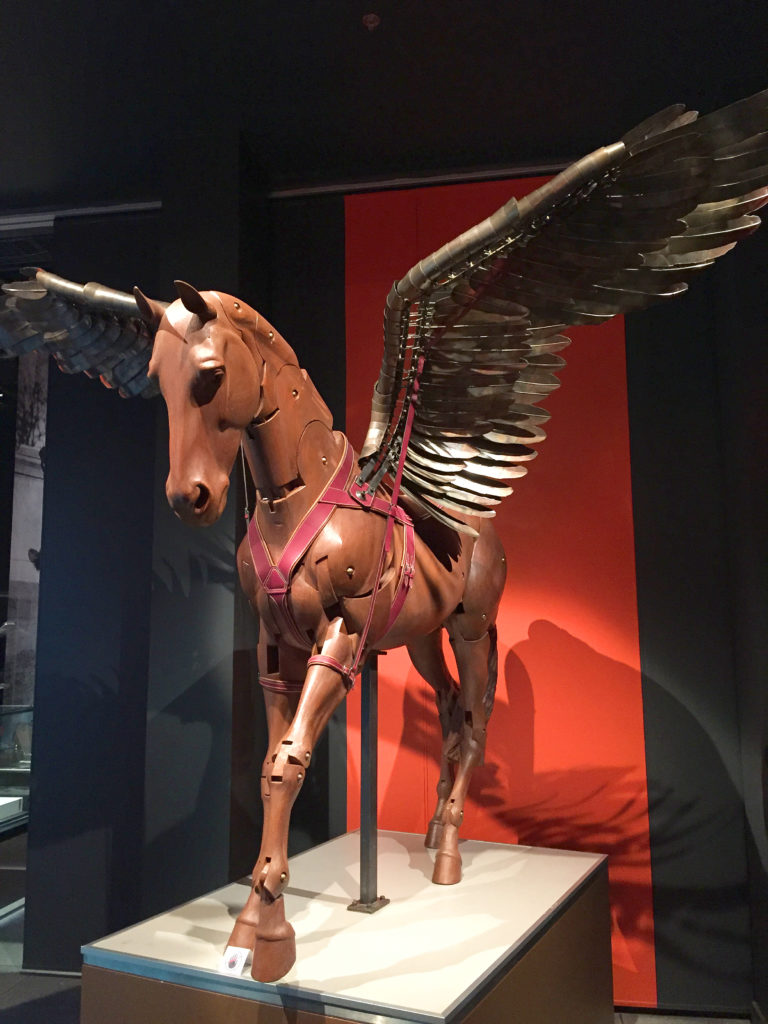 During the 1920's, the automobile took over and horses were no longer a necessity, but a luxury. As we toured a replica of Emile's office, we saw his personal items including a shoulder bag that brought the company into the luggage market. Soon after, they ventured into apparel and we saw some of the first scarves.
The Pointe a Calliere is an incredible museum and we only scratched the surface. In 2017, they will open a 7th pavilion which takes visitors to the remains of Fort Ville-Marie – the true birthplace of Montreal. Click here for details about the museum.