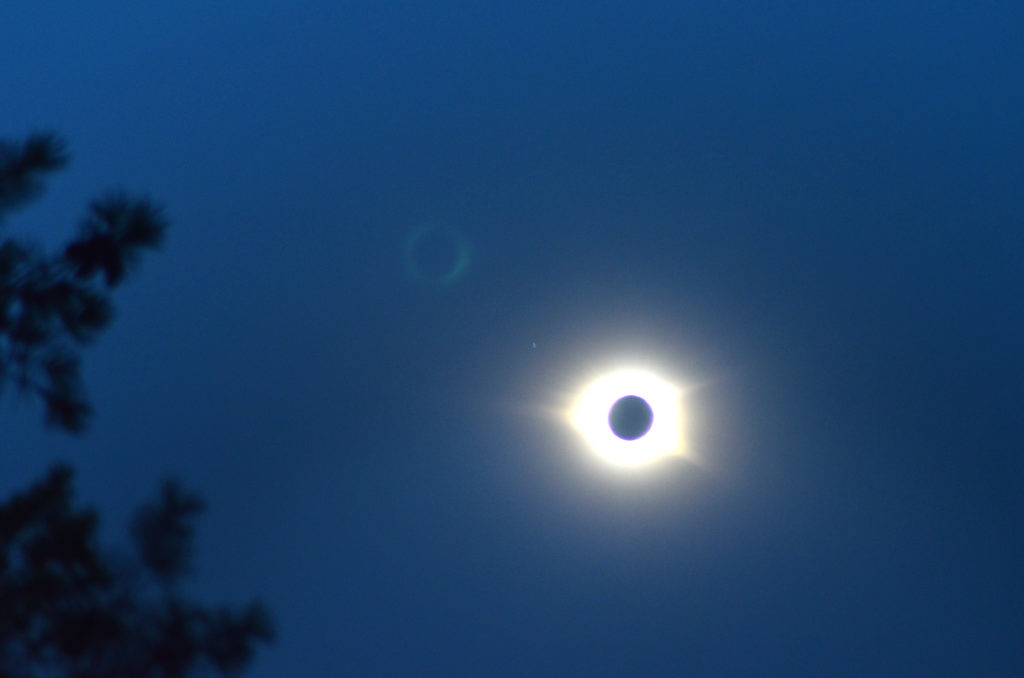 A co-worker of my husband owns a lake house on Lake Keowee near Sunset, SC. What started off as a casual invitation ended up being a department-wide solar eclipse viewing party in the path of totality. Luckily for us, spouses and kids were also included.
Although the company rented a shuttle bus, we took our own car since there were four of us. Our stuff alone filled the trunk – camera, tripod, swimsuits, towels and school textbooks.
Traffic was jammed north of Atlanta so our mapping system took us on scenic country roads near Braselton, GA. Back on I-85, we entered SC where tailgate tents dotted the rest area. "Well it is free parking and free bathrooms," my husband said.
Driving through Walhalla, we noticed a few campers and people stationed in front of a church and several spots alongside the road.
We were the first group to arrive at the lake house located at the Cliffs of Keowee Vineyards. We donned our swimsuits, walked down the stone steps past a cozy hammock nestled in the trees and another patio area about mid-way down before reaching the dock where red Adirondack chairs greeted us.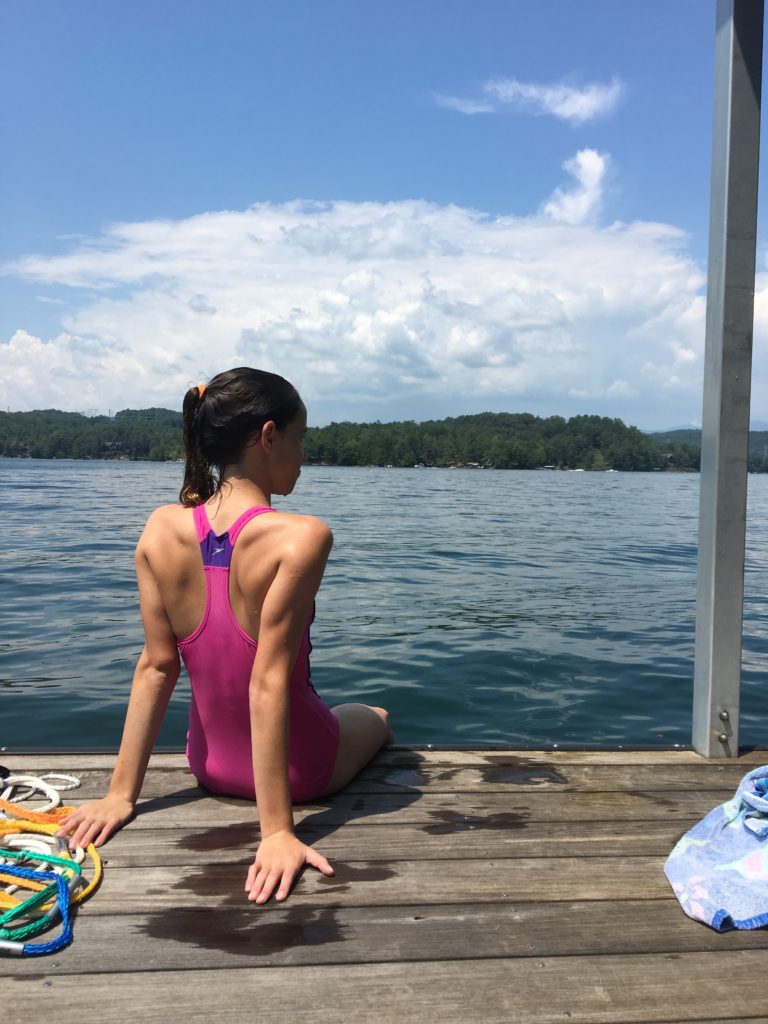 Refreshing! The water temperature varied from warm to cold. An hour later, the bus dropped off about 20 people. We ate fried chicken, mashed potatoes, coleslaw, biscuits and the most chocolately, chocolate-chip cookies ever.
The sky turned cloudy, but the sun still shone. Something was different. When have you been in an overcast situation but the sun is still shining above you. It wasn't the clouds blocking the sun. It was the beginning of the total eclipse. Guests donned their solar eclipse glasses while I looked through my homemade "camera obscura" box.
At first I could see the shadow of the sun with a tiny piece cut out. As the minutes progressed, the circle looked like more of a piece was cut out until it looked like a half-moon, then a crescent moon and finally a sliver.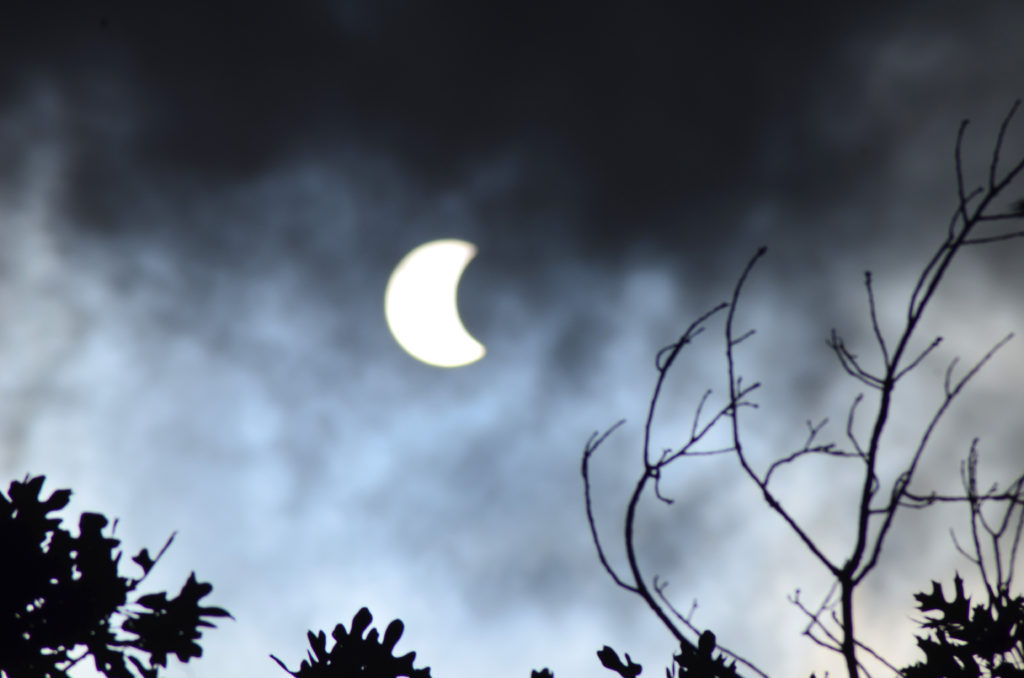 Another group of people arrived as we headed back down to the dock. "I keep wanting to wipe my eyes," one guy said. "Yeah, it's like things are hazy." I was thinking this was pretty cool but quickly it became dusk and then evening. What looked like a sunset appeared on the horizon.
"This is it!" somebody cried. I didn't bother to look through my "cereal box" camera. It was dark with a sunset, but it was 2:37 in the afternoon. At the top of my peripheral vision, I saw a dot. Somebody could think that it was the moon shining overhead, but it was the sun.
Before we knew it, it started getting lighter. And in what seemed like just a few seconds, light filled the sky. Words like "surreal" and "eerie" don't do justice to the phenomenon we experienced.
People jumped back into the lake, others went back for more food. Ever the conscious time-keeper, I hustled my family back in the car so we could "beat the traffic" home. What is normally a 2 to 2 1/2 hour drive took 5 hours, but it was worth it.