The word Montenegro, which means "Black Mountains," aptly describes this enchanted area south of Croatia. As our ship traveled through the Bay of Kotor, the captain recommended we get up early to watch the majestic mountains loom on both sides of the ship.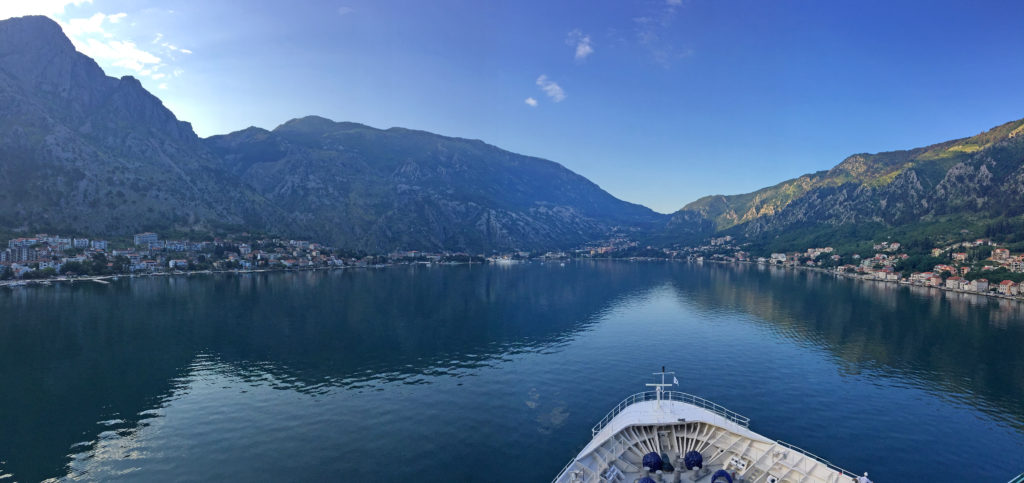 Since we were up early to watch the sunrise, I decided to disembark as soon as we docked. I wanted to take the hike to San Giovanni Castle (or St. John's Fortress) before it got hot and crowded.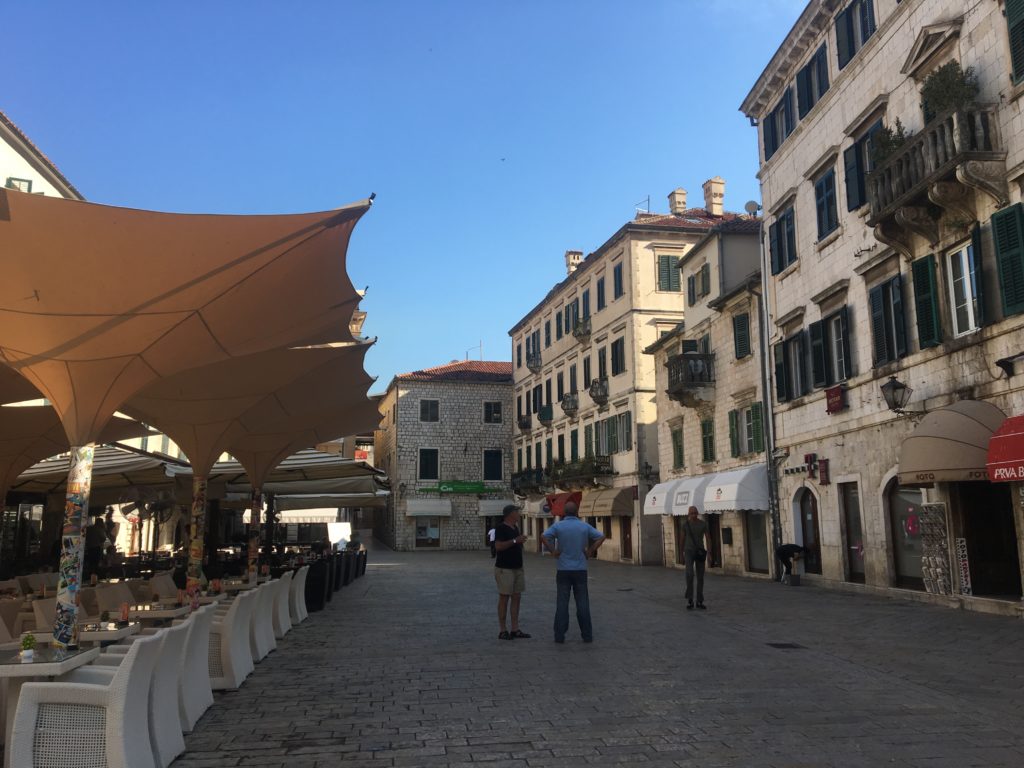 As I walked through Old Town Kotor, I felt I had most of the place to myself. Quiet. Empty restaurants and shuttered souvenir shops greeted me as I meandered through the stone streets to the hike. Once there, I paid the fee of a couple of Euros and began the ascent to the top.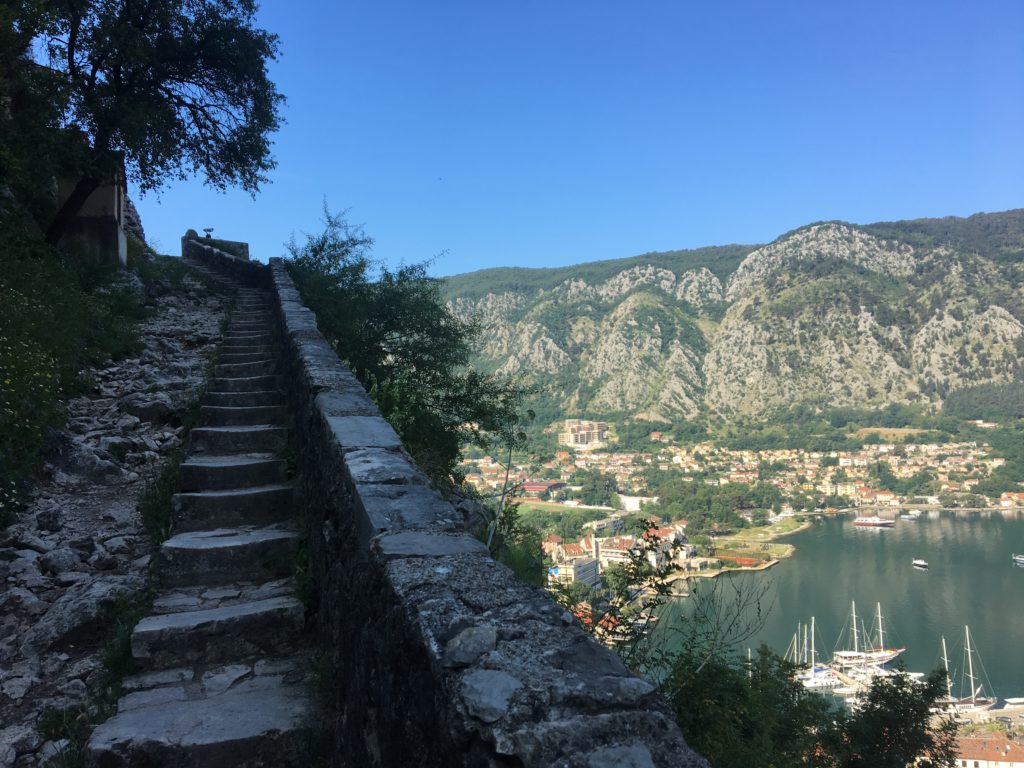 Words can't describe the hike. It was long and often ardous with gravel lined paths and 1,300 stone steps, but the views of the mountain, the bay and the town below were breathtaking.
About a third of the way up sits a small church built almost inside the mountain. For those not able to continue the hike, this is a great spot to sit, take in the views and head back down.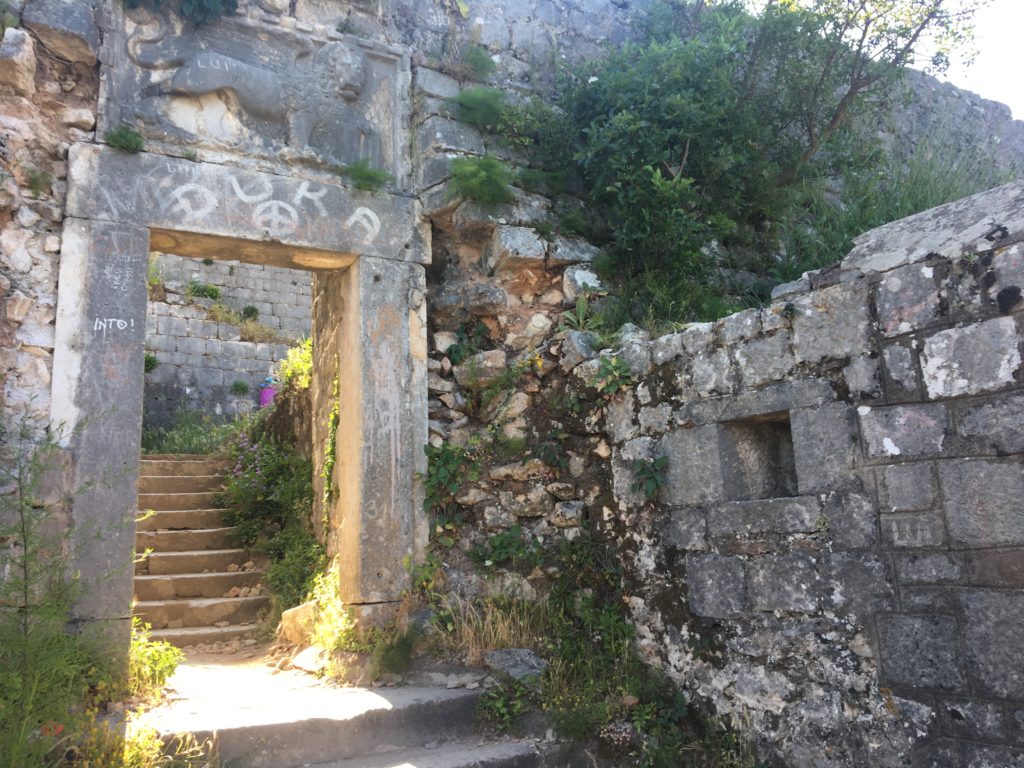 The town below got smaller and smaller as I continued the 3,900 foot climb uphill. Soon, I saw the castle walls. Built over numerous centuries, I could see why it is a UNESCO World Heritage Site.
Every time I thought I was at the top, there was more to see. I kept climbing until finally reached it. I had to ask someone to take my picture in front of the flag to prove I had completed the hike.
You would think the view would be the same on the way down. It was not. I saw things I had missed on the way up. I spent most of my time on the descent, appreciating the surrounding beauty since the hardest part of the hike was behind me. Everywhere I turned, there was another great photo opportunity.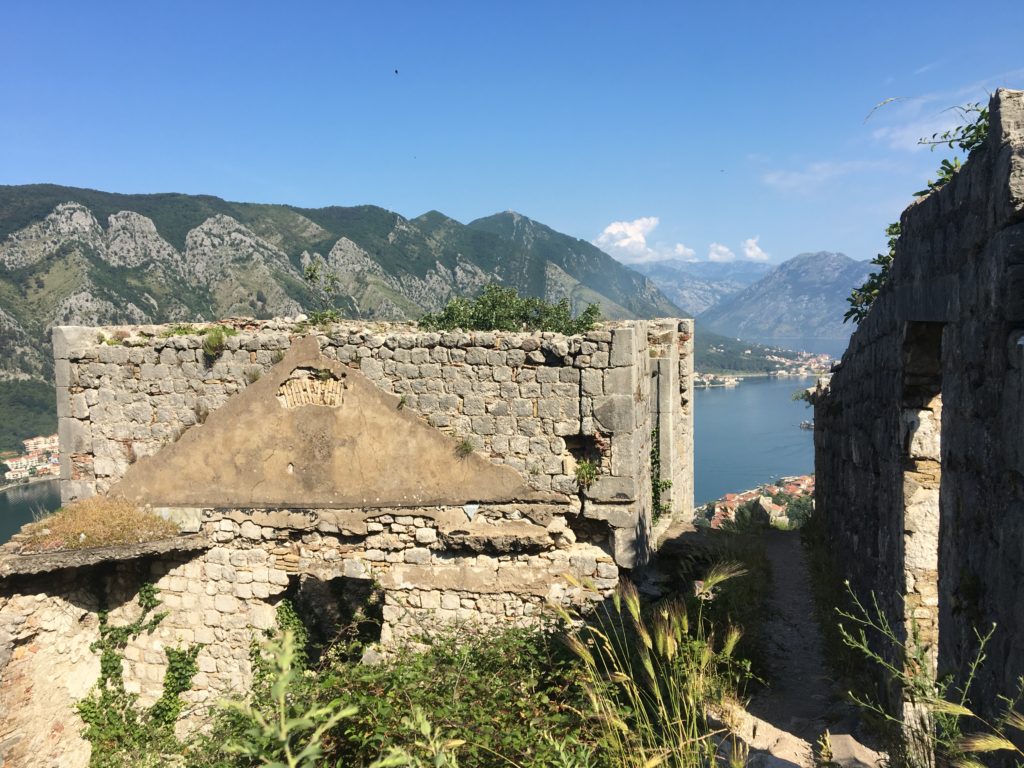 The sun rose higher above the town and more people were coming against me on the trail.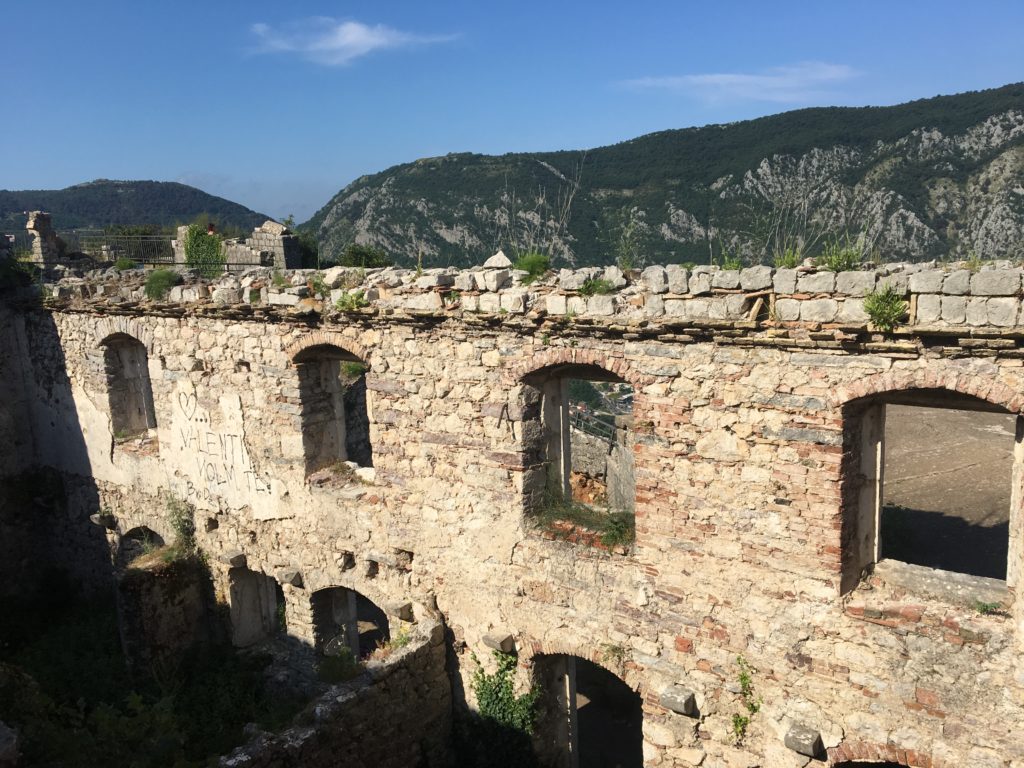 I wanted to stay up there the rest of the day, but I had to meet up with my family to take our tour  As I entered the Old Town again, it was bustling with activity. My recommendation is to do the hike first thing in the morning. It will be less crowded and you'll have cooler temperatures.
For more information on Kotor, click here.